Innovative nut snack
Through a patent-pending process, we have developed a novel appetizer based on nuts (up to 82%), with an original texture, all the nutritional richness of nuts, with no added sugars, no gluten or dairy derivatives.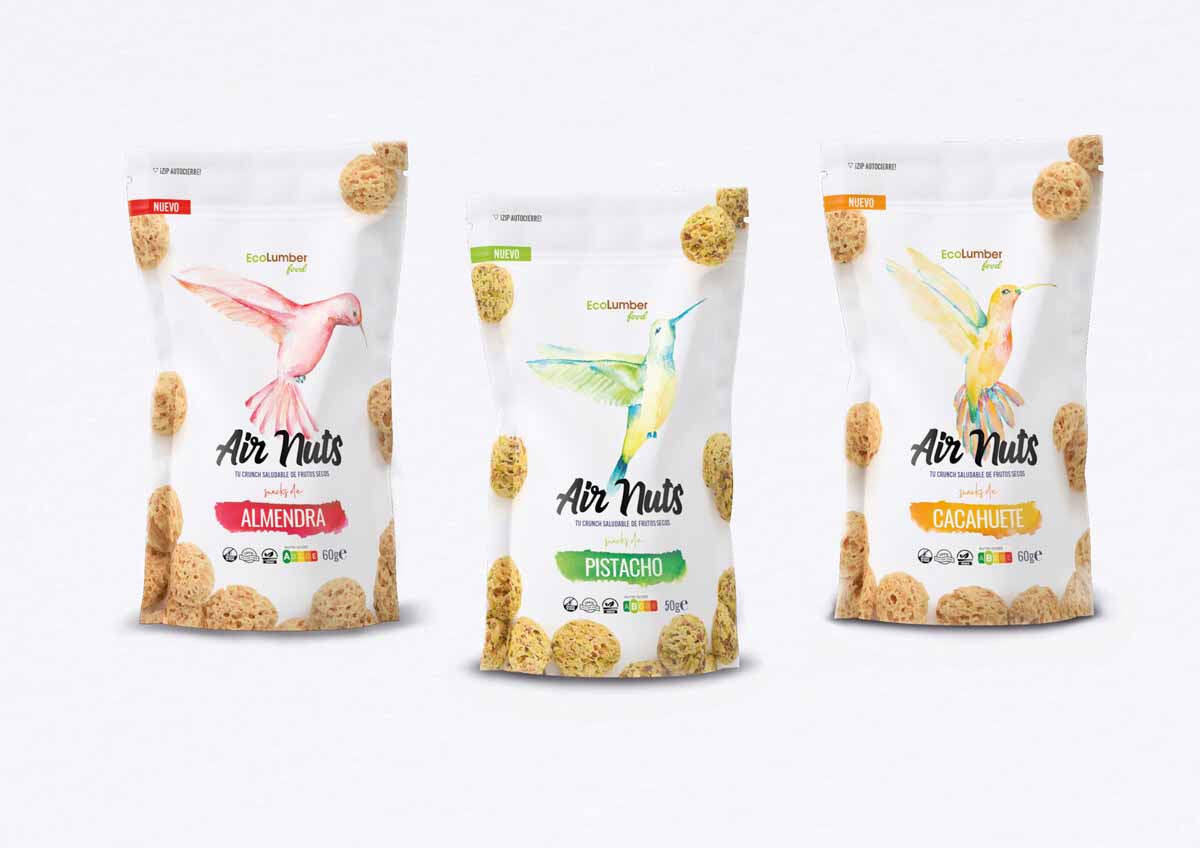 AZTI has developed a snack for the company Ecolumber, dedicated to the cultivation and marketing of nuts and dried fruit, which contains all the nutritional and organoleptic properties of nuts and dried fruit and has a new structure that has made it possible to reduce the caloric density. Thus achieving a product that will contribute positively to the battle against obesity.
The product, marketed under the brand Airnuts, is presented in three varieties: almond, pistachio and peanut. One of the keys of the composition is its innovative expanded, voluminous and porous structure that allows to reduce significantly the caloric density (calories per bowl), without adding sugars of any type.