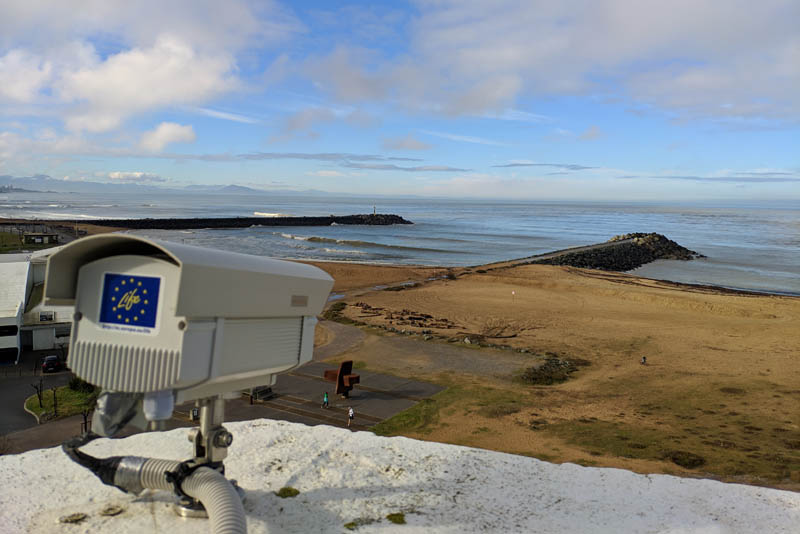 Operational applications
We work on operational applications that allow us to increase the value of the information and services produced based on observations and numerical simulations; these findings are applied to cover the needs of society in coastal areas.
In this sense, we highlight the management of risks associated with processes of change or extreme events, the environmental management of the coastal zone and the sustainable exploitation of marine resources.
In particular, we develop specific tools and services for:
The management of beaches, estuaries, and ports.
Risk-prevention systems in relation to accidents and extreme events.
The optimization of fisheries and aquiculture in the high seas.
Aligned with international, European, national, and local strategies for adaptation to climate change, and in coordination with the stakeholders and beneficiaries of coastal management, we work to provide adaptive solutions and ensure the long-term resilience of the coast. Our observation system and our numerical tools are key to identifying and anticipating the effects of climate change and studying alternatives for action.
At AZTI we have several successful examples of Operational Oceanography. For example, challenges such as the spills from the oil tankers Prestige in 2002-2003 or Grande América in 2019, search and rescue at sea, jellyfish on the beaches, plastic, and floating garbage, etc. We have also contributed to drawing up the plan for the Euskadi Special Emergency Plan for seashore pollution, known as ITSASERTZA, the development of an operational index of coastal risks in the face of storm situations with a high probability of flooding in beaches, ports , seaside promenades, board works, etc. A very recent example is the video metric network implemented to regulate beach occupancy rates and meet the social distance requirements caused by the health crisis.