Experimental Cuisine: Concepts ready to be transferred
Includes modern facilities to develop new food technology trends, design new household appliances, validate new equipment and offer expert training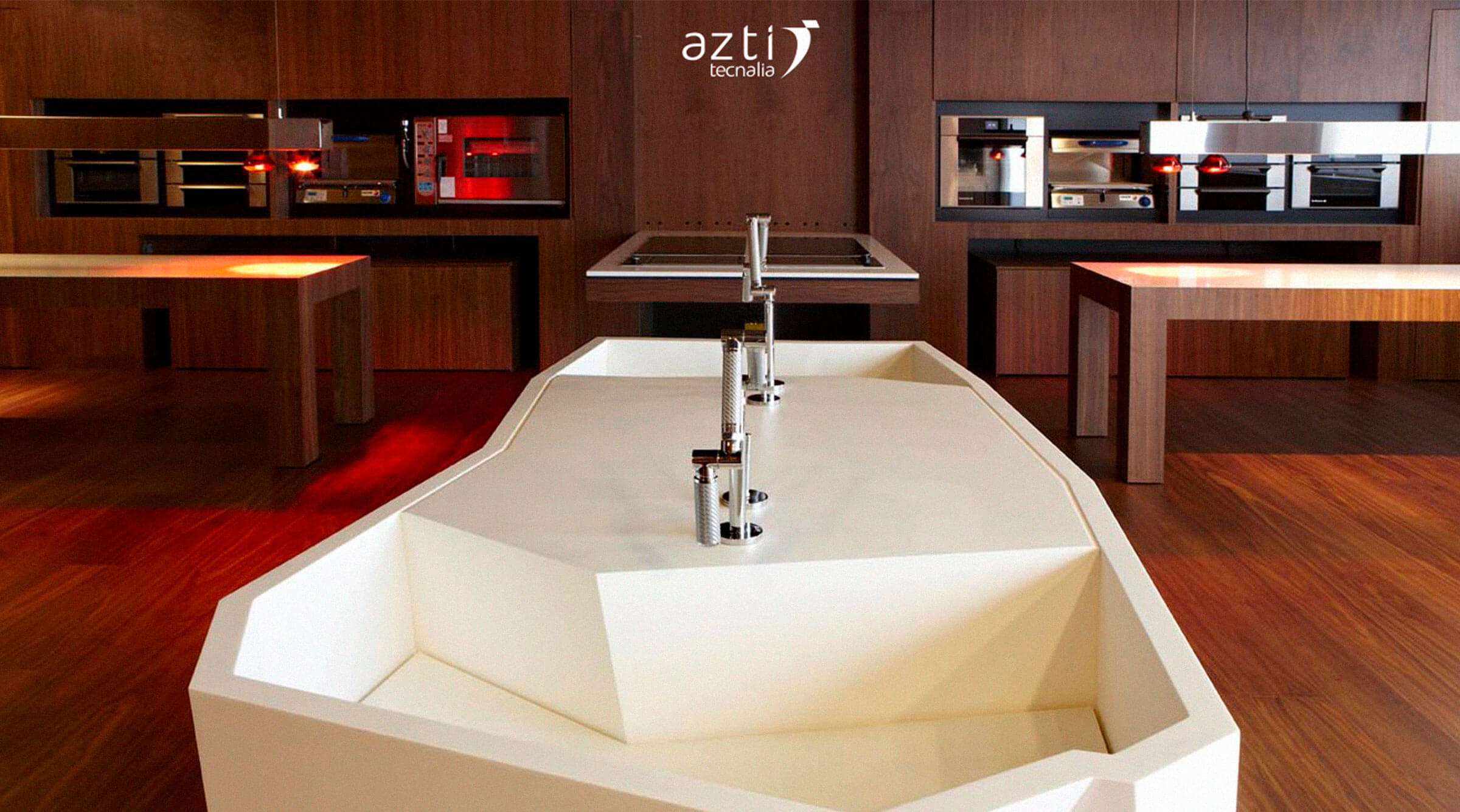 At its headquarters in Bizkaia Technology Park, AZTI promotes experimental cuisine – scientific research applied to cuisine.
The headquarters include modern facilities boasting the most innovative equipment to boost science and gastronomy, and to develop new food technology trends, design new household appliances, validate new equipment and offer expert training for the catering sector and food industry.
Experimental cuisine was developed to be a real gastronomy laboratory and to design appliances. Chefs, scientists and technologists interact in a work environment marked by creativity and the aim of innovating.
The 150-square-metre facilities include innovative kitchen elements such as unlimited induction surfaces, vacuum cooking technology, etc. that helps to maintain and boost the Basque Country's leading position in haute cuisine. This leading position means having new equipment and technology available that generate innovation in this field, from a cooking and technical point of view. The technical aspect is especially interesting because with experimental cuisine, equipment and new appliances that are not currently on the market can be tested and validated, as they will be part of domestic and professional kitchens in 5-10 years.