Authentication of canned tuna in 24 hours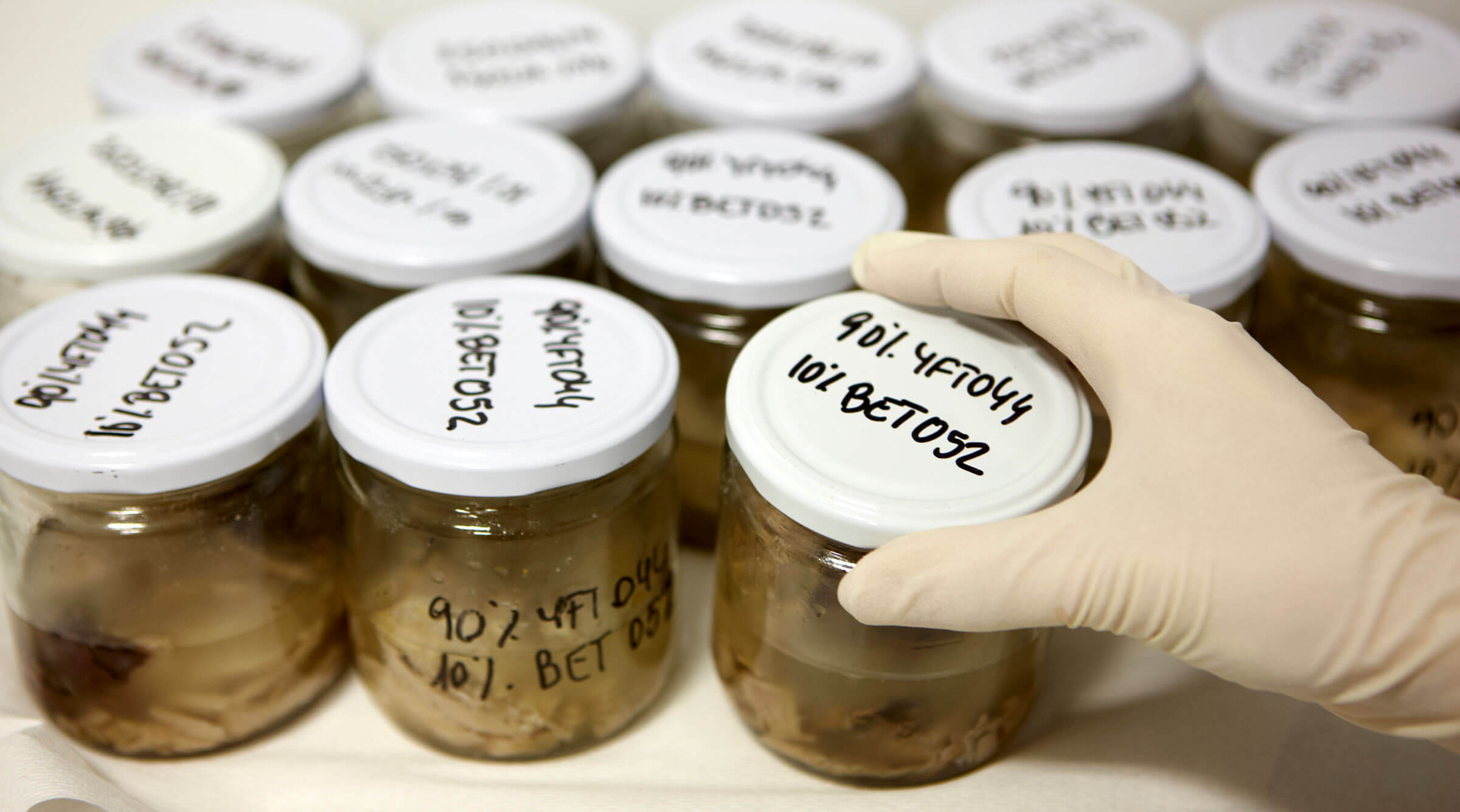 AZTI researchers have developed a new genetic method (based on DNA analysis) that allows canned tuna to be authenticated in just 24 hours (compared to the various days that other systems need), including "white tuna" and "light tuna" varieties.
This system has been accredited by ENAC according to ISO 17025 and provides fast, reliable and conclusive results. This is a great opportunity to ensure that products are correctly labelled and therefore provides a quality guarantee for consumers.

Benefits for your company / product
Control of food traceability and authenticity.
Obtain quality standards demanded by consumers.
Product differentiation.
Better positioning in more demanding markets.
Improved relationship with the administration.
Supplier control.
Production process control.
Dna technology
Experts at AZTI's Molecular Biology Laboratory continue to work on developing new authentication methods for different marine species in order to offer effective traceability tools to the fisheries and canning sectors. The specialists are able to genetically identify the Cantabrian anchovy and albacore, as well as other fish species, using DNA technology. AZTI also has systems to authenticate Arabica coffee varieties, cheeses with protected status, juices, and meat mixtures, as well as other food products.