2Btest
Rapid tests, controlled products, via DNA and enzymatic methods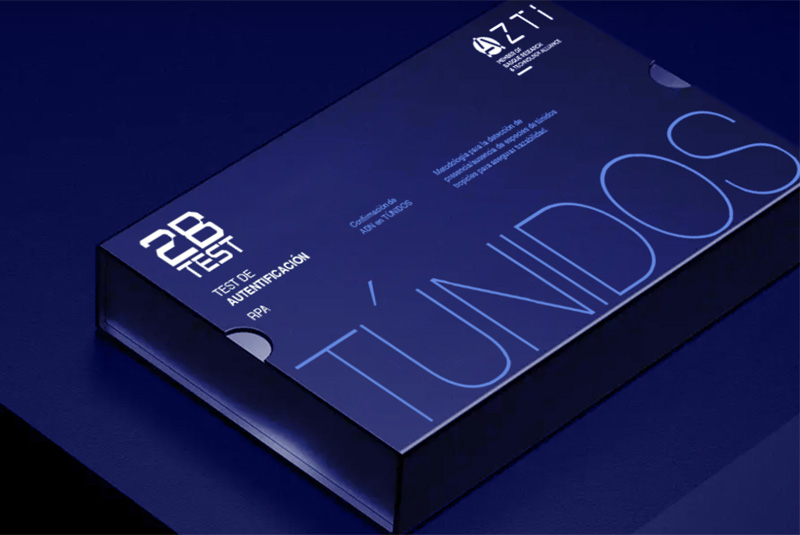 The various applications of 2Btest solutions in food products allow rapid and reliable analysis for the authentication of animal species through DNA, and the detection of marine biotoxins or pesticides by enzymatic methods.
At 2Btest we adapt to your specific needs, those of your sector and product.
We develop customized solutions that allow you to have your own self-monitoring system without large investments and in a faster and more efficient way.
Quick and easy solutions: 2Btest analysis tests are an authentication and detection tool that can be easily implemented in your facilities, allowing you to obtain results quickly (from 40 minutes to a few hours).
High reliability and specificity: Thanks to the efficiency of our methodology, you will obtain highly reliable results with minimum sample quantities.
Cost reduction and economic efficiency: 2Btest allows you to increase profitability in food production processes, without large investments, reducing subcontracting and thus optimizing the cost per sample analyzed.
2Btest Solutions
We are pioneers in providing solutions to our customers through effective analytical tools for reliable DNA detection to address the needs of the food industry.
2Btest is the range of rapid genetic tests for the detection of fish and meat species, allowing you to perform self-control in the company.
Our solutions allow you to gain autonomy, efficiency, speed, reliability and cut costs in the correct identification of species in various food matrices.
A self-monitoring system that will result in competitiveness, image, greater transparency and traceability for your customers.
AZTI supports you to implement 2Btest successfully and robustly in your company.
Tailor-made solutions
We adapt 2Btest solutions to your particular needs, those of your sector and product, so that you have your own resources, fast and efficient in the control of authenticity and food safety.