Vulnerability and impact of climate change on the ocean
Actions to minimise its impact on marine resources and ecosystems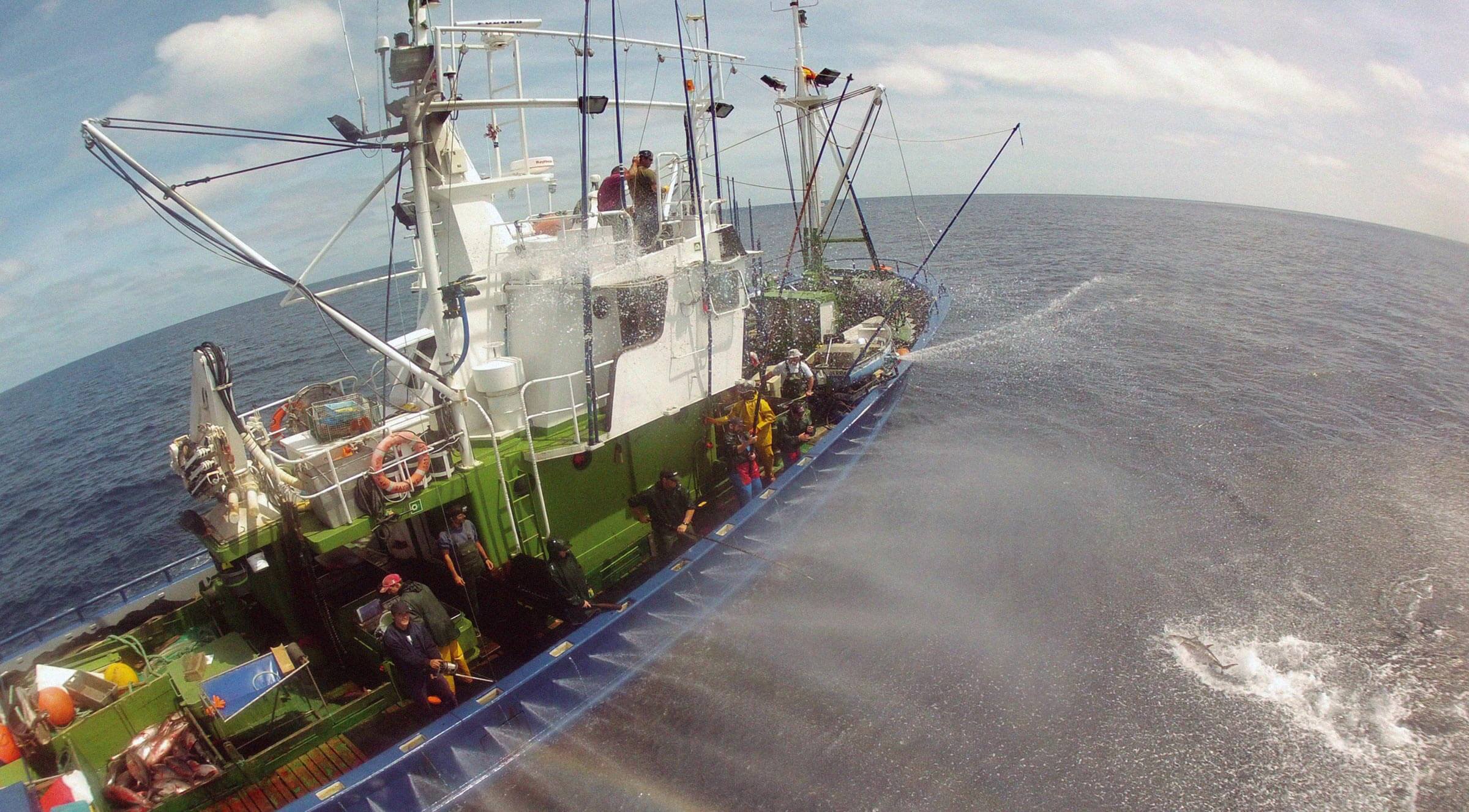 To minimise the impact of climate change on marine resources and ecosystems, we have specialised in:
Assessment
We assess the effects of climate change on fishing activity from the environmental point of view, as well as its social and economic consequences (sustainable management of resources).
We define adaptation criteria and contingency plans to combat climate change in terms of food safety and the conservation of species.
We monitor and process physical, chemical and biological variables through our own networks (e.g. tide gauges, oceanographic campaigns, remote sensing).
Statistical analysis of time series and validation of climate, oceanographic, geomorphological and ecological models (habitats of species, communities, ecosystem).
We analyse the impact, vulnerability and adaptation in the marine environment: physical or natural environment, ecosystems, changes in habitats.
Mitigation
We put forward solutions to reduce emissions and other impacts on the marine environment, considering the balance with socio-economic requirements and conflicts between the numerous uses of the marine environment.
We advise on how to increase the benefits and economic growth in the long term with a decrease in the impacts on the marine environment and emissions due to its exploitation.
Adaptation
Future scenario simulation: regional scenarios at a physical (geomorphological models) and ecological level (coupling of habitat and geomorphological models to climate change) linked to global climate scenarios (e.g. AOGCM and IPCC models).
Guidance on changes in climate-ocean patterns and species migration.
We determine the most suitable adaptation strategies to face the effects of climate change in the oceans (ecosystem conservation) and on the species that inhabit them (in order to manage the resources sustainably in the short, medium and long term).
Understanding the impact of climate change on our oceans is essential to improve the marine resources conservation and manage fishing and marine spatial planning in a sustainable way
Applicable sectors
Public Administrations (city councils, governments, etc.).
Fisheries sector.
Tourist sector.
Advantages
Minimise impact of climate change on resources and natural ecosystems.
Improve marine resources's conservation of and manage sustainably fisheries and the marine space management.
Preserve community interest habitats, vulnerable species and ecosystems in line with expected sea level rise, estuarine and beach morphodynamic changes, migration of species due to displacement of suitable habitat.
Over 15 years experience in climate change has enabled AZTI to become a benchmark technology centre in the field
Experience
Over 15 years experience (since 2003).
Organization of UHINAK, Cross-Border Conference on Climate and Coastal Change.
Technologies:

Global climate model analysis techniques.
Species habitat models.
Multi-habitat models.
Time series analysis techniques.
Hydromorphodynamic model for estuaries.
Flooding models based on sea level rise and variability.
Remote spatial (satellite) and airborne sensors.
Geographic Information Systems.
Community and connectivity analysis techniques.

Multi-disciplinary work team: physical, chemical and biological oceanography, ecology, socio-economics, genetics, geography, geology.