GIANT LEAPS
GIANT LEAPS to accelerate the transition to alternative dietary proteins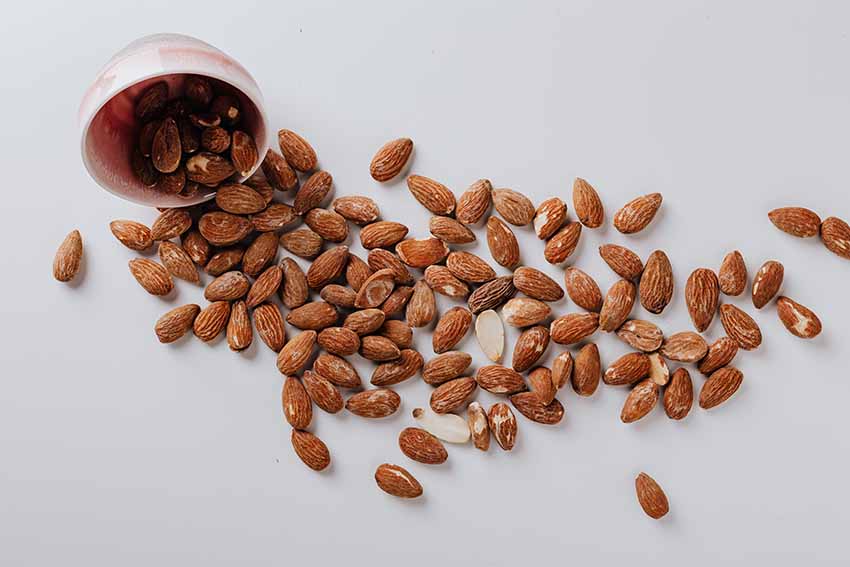 Context
Accelerating the transition from animal-based to alternative dietary proteins – the dietary shift – is key to reducing the footprint of our food system in terms of greenhouse gas emissions (GHG), energy, water and land use, and other relevant environmental impacts, and for improving the health and well-being of people, animals and the planet.
Achieving the dietary shift in practice is inherently complex due to the diverse set of actors involved and further hindered by major knowledge gaps – scattered across the various alternative protein sources and the domains of health (safety, allergenicity and digestibility), environment (GHGs and other environmental and climate impacts, biodiversity, circularity), and/or barriers to adoption (technological, sensory, and consumer acceptance).
Objetive
GIANT LEAPS delivers the strategic innovations, methodologies, and open-access datasets to speed up this dietary shift, in line with the Farm-to-Fork strategy and contributing to the Green Deal target of reaching climate neutrality by 2050.
The GIANT LEAPS consortium consists of the key actors and spans all expertise to address relevant knowledge gaps and proactively engages to arrive at optimized future diets based on alternative proteins that are broadly accepted across stakeholder groups.
The innovations and improved methodologies combined with accessible and comprehensive information generated for a wide collection of alternative proteins will enable:
Policymakers to prioritise changes in the food system towards the dietary shift based on desired impact
Value chain actors to make strategic scientific, business and investment choices
The general public to make more sustainable and healthy dietary choices
Expected results
Guidance on evidence-based policymaking, supported by information and tools, insights into synergies and trade-offs between public health and environmental impacts, and a basis to align relevant sectoral policies on
Updated dietary recommendations based on integrated knowledge on protein quality, co-nutrients and management of risks
Guidance to maximise public acceptance based on insights regarding consumer acceptance data and effects of policyincentives (e.g. taxes, nudging)
Possibilities to improve the regulatory approval process of novel proteins (e.g. without use of animal studies), identification of critical parameters for food safety monitoring, and recommendations to improve current food labelling policies and to implement an EU post-market surveillance system for monitoring adverse effects
Comprehensive understanding of the environmental footprint and sustainability of alternative proteins
Recommendations to (dis)incentivise production of alternative and/or traditional proteins (land-based and aquatic)
Guidance on subsidies and other policy measures, including climate and environmental policies, fair redistribution of profits and fair access to healthy food
Recommendations on climate adaptation strategies for the selected alternative proteins and in general for the protein sector. Inform EU climate policies and strategies, contributing to EU emissions mitigation and climate adaptation goals
| | |
| --- | --- |
| Partners | STICHTING WAGENINGEN, INSTITUT DE RECERCA I TECNOLOGIA AGROALIMENTARIES (IRTA), MATIS, UNIVERSITY COLLEGE CORK, TEKNOLOGIAN TUTKIMUSKESKUS VTT, UNIVERSITA DEGLI STUDI DI NAPOLI FEDERICO II, WAGENINGEN UNIVERSITY (WU), DIL DEUTSCHES INSTITUT FUR LEBENSMITTELTECHNIK, AGRICULTURE AND FOOD DEVELOPMENT AUTHORITY (TEAGASC), INSTITUT NATIONAL DE RECHERCHE POUR L'AGRICULTURE, L'ALIMENTATION ET L'ENVIRONNEMENT (INRAE), MEDICAL UNIVERSITY SOFIA, IRIS TECHNOLOGY SOLUTIONS, EFFOST, FOODCOMPANIONS BV (B2F), VIVA MARIS GMBH, SOLAR FOODS, ASSOCIACAO OCEANO VERDE LABORATORIO COLABORATIVO PARA O DESENVOLVIMENTO DE TECNOLOGIAS E PRODUTOS VERDES DO OCEANO (GCL), EUROPA MEDIA SZOLGALTATO NON PROFITKOZHASZNU KFT, VERHAGEN FRANCISCUS, MOSA MEAT, NAPIFERYN BIOTECH, CAPNUTRA |
| Duration | 2022-2026 |
| Funding | FundingEuropean Union, DG Research and InnovationFunding |