Microbial community-based monitoring of marine environmental condition
Microbial-based molecular monitoring offers a rapid and cost-effective results that can provide improved management of environmental resources, including early warnings.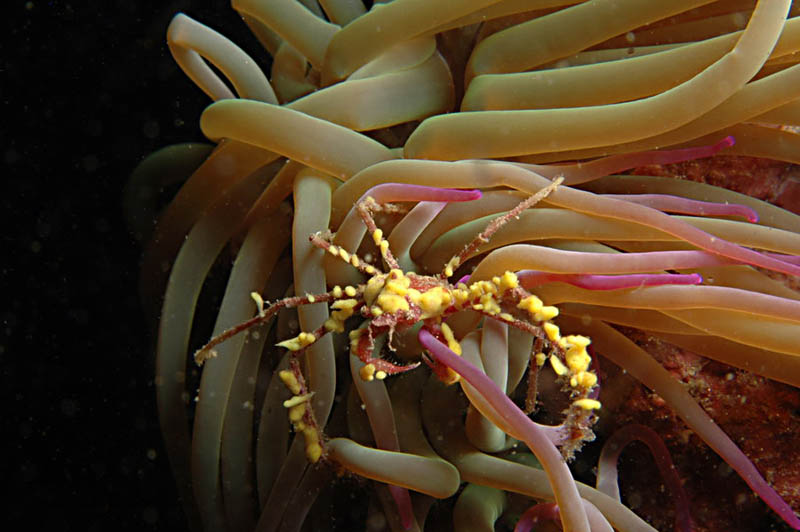 It helps to improve the understanding of local conditions in marine environments, providing a valuable complement to routine monitoring (aligned with the EU Water Framework Directive).
It also provides results more quickly (approximately one month, compared to one year for traditional morphology-based surveys) and cost-effectively. This allows for higher spatial and temporal resolution in monitoring and provides early warnings for improved management of environmental resources.
What we do
Characterise the structure and diversity of microbial communities in estuaries and coastal areas using environmental DNA sequencing (eDNA).
Predict environmental impact based on microbial indicator species and machine learning tools.
Integrate microbial community structure information with various physico-chemical parameters of environmental impact (organic material, redox potential, heavy metals, pesticide concentration…) to search for trends, refine predictions and improve the understanding of marine ecosystems at the local level.
Applicable sectors
Public administrations and official bodies
Aquaculture operators (companies or associations)
Offshore oil plants or similar industrial activities in coastal areas
Implementation
A personalised diagnosis of the client's needs is carried out together with the client to find the best options. The time between sampling and a preliminary diagnosis can be approximately one month. In comparison, traditional morphology-based inspections can take up to a year to complete.
Experience
AZTI offers you a multidisciplinary team in the field of environmental sampling, laboratory analysis and scientific staff highly specialised in molecular microbial ecology and environmental genomics.
We have been pioneers in environmental monitoring and diagnosis based on eDNA for more than 7 years, as demonstrated by our scientific publications and tools developed such as the microgAMBI index, based on bacterial communities in sediments from the Basque coast.
Additionally, there is the possibility of collaboration with other application areas within AZTI, such as traditional macroinvertebrate-based monitoring (which we routinely manage in collaboration with URA – the Basque Water Agency).
Proven track record
Development of an environmental impact index based on bacterial communities (Aylagas E, et al., 2017, A bacterial community-based index to assess the ecological status of estuarine and coastal environments Marine Pollution Bulletin 114: 679 – 688).
Development of machine learning tools and bioindicator indices based on physico-chemical impact parameters in estuaries along the Basque coast (Lanzén A, Mendibil I. Borja Á, Alonso-Sáez L., 2020, "A microbial mandala for environmental monitoring – predicting multiple impacts on estuarine prokaryote communities of the Bay of Biscay", Molecular Ecology).
Proof of concept based on the impact of offshore oil extraction in the North Sea and Norwegian Sea, in collaboration with NORCE technology institute (Norway, the project coordinator), Equinor and TOTAL, including the development of optimised protocols to reduce environmental and experimental heterogeneity problems (funded by the Norwegian National Research Council).