Delimitation of management units (stock) and genetic traceability in commercial fisheries
For a better assessment of fishery resources and to define quotas that ensure the sustainability and maximum profitability of the fisheries.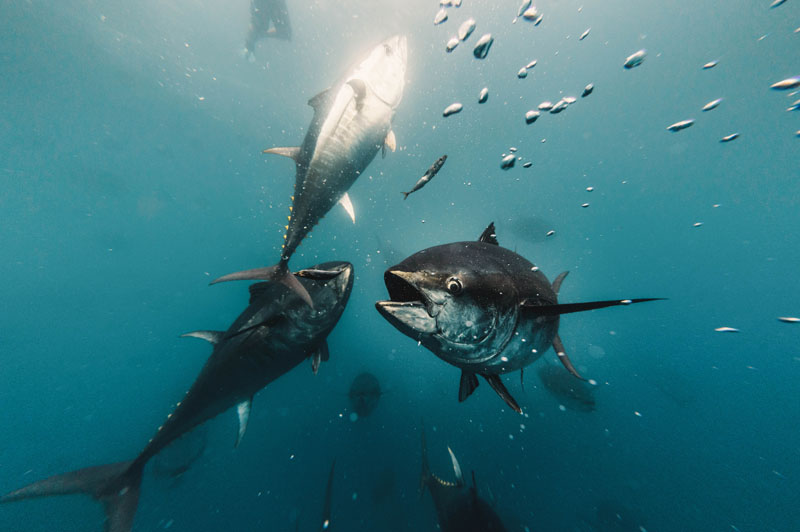 Genetic analyses of species of commercial interest make it possible to define evolutionarily significant units, i.e. groups of individuals that reproduce with each other. This information is crucial to define management units on the basis of biological information and not on the basis of historical management decisions. In addition, in cases of mixed-stock fisheries, where individuals from several management units mix when they come to feeding grounds, genetic techniques allow to assign individuals to their corresponding stock.
At AZTI we use several methods to identify genetic markers (such as single nucleotide polymorphisms; SNPs) which, when analysed together, allow us to delimit populations and determine the degree of connectivity between them. Once the populations have been identified, the selection of a few diagnostic SNPs allows the genetic traceability of the individuals to determine their origin.
Advantages
It improves the definition of management units and allows the allocation of individuals to each of them, which is crucial for a better assessment of the fishery resources and for defining quotas that ensure the sustainable exploitation of fisheries..
Experience
We have more than 10 years of experience in applying state-of-the-art genetic techniques to understand the connectivity of commercial fish species.
We are pioneers in the application of this type of methodologies in fisheries management.
We have knowledge of the whole process, from sampling, genetic analysis (laboratory, bioinformatics) to the transfer of information to management agents.
We know the manager's needs and we work to offer solutions tailored to them.
We participate in international working groups related to the subject and advise decision-making bodies.
Proven track record
We have worked on the delimitation of management units for bluefin tuna, anglerfish, bigeye tuna, skipjack tuna, mackerel and hake, among others.