High Pressure Technology for new products development
The alternative to heat pasteurisation with the best sensory properties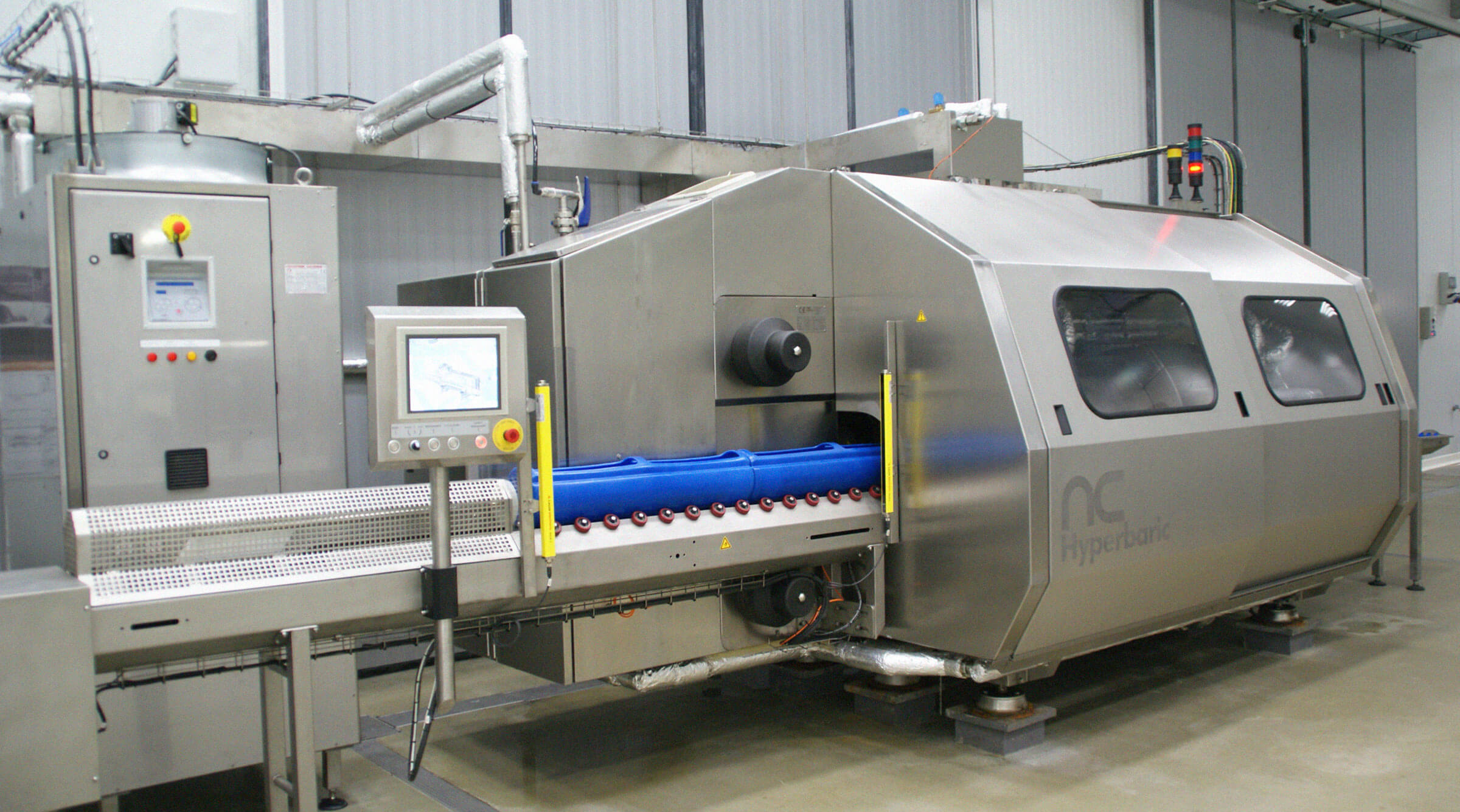 High Pressure Technology (HPT) enables improvement of processed foodstuff quality while maintaining safety.. This innovative technology is presented as an industrially reliable alternative to the traditional heat pasteurisation process
High Pressure Technology not only enables improving already existing products but also new product development through the creation of new textures and functional improvements.
At AZTI we identify how the process should be optimised to meet customers' needs and the target market
Applicable sectors
Food companies in sectors such as meat, fruit/vegetable, fish processing, juices, dairy products, ready meals, delicatessen, 4th and 5th range products, seafood and shellfish, etc.
Benefits for your company/product
The possibilities of high pressure technology are among others:
Increased shelf-life of lightly processed products and heat-sensitive products such as: foie gras, desalted products, low fat and reduced salt products).
Increased food safety as potentially spoiling microbial flora and food-born pathogens such as E. coli, Listeria and Salmonella are reduced.
New products development: additive-free products, functional foods, natural products, reduced salt products, etc.
Savings on aseptic packaging preventing post-treatment contamination which may take place in other processes as the treatment is applied to pre-packed products.
Energy savings:

Water: reduction of water used during the process (pressurised water recirculation inside equipment) thus, reduced water contamination.
Electricity: only necessary energy consumption to increase pressure as it is not used to heat water or the product.
Time: a complete standard high pressure cycle lasts 10 minutes.
Packaging: as this is a packed product treatment, there is no need for further aseptic packaging.
Risks: reduced manual handling.
Treatment by high pressure can be assembled in specialized centers
AZTI works closely with companies in the design, development and definition of optimal high-pressure processing of products.
Once optimal processing is defined, the company IPARPRES offers this advanced technology to the food sector, providing the most appropriate maquila service so interested companies can place their high-quality high-pressure treated products on the market without incurring high technology investments.