Comprehensive food by-product valorisation systems
The most profitable and innovative options to manage by-products & waste generated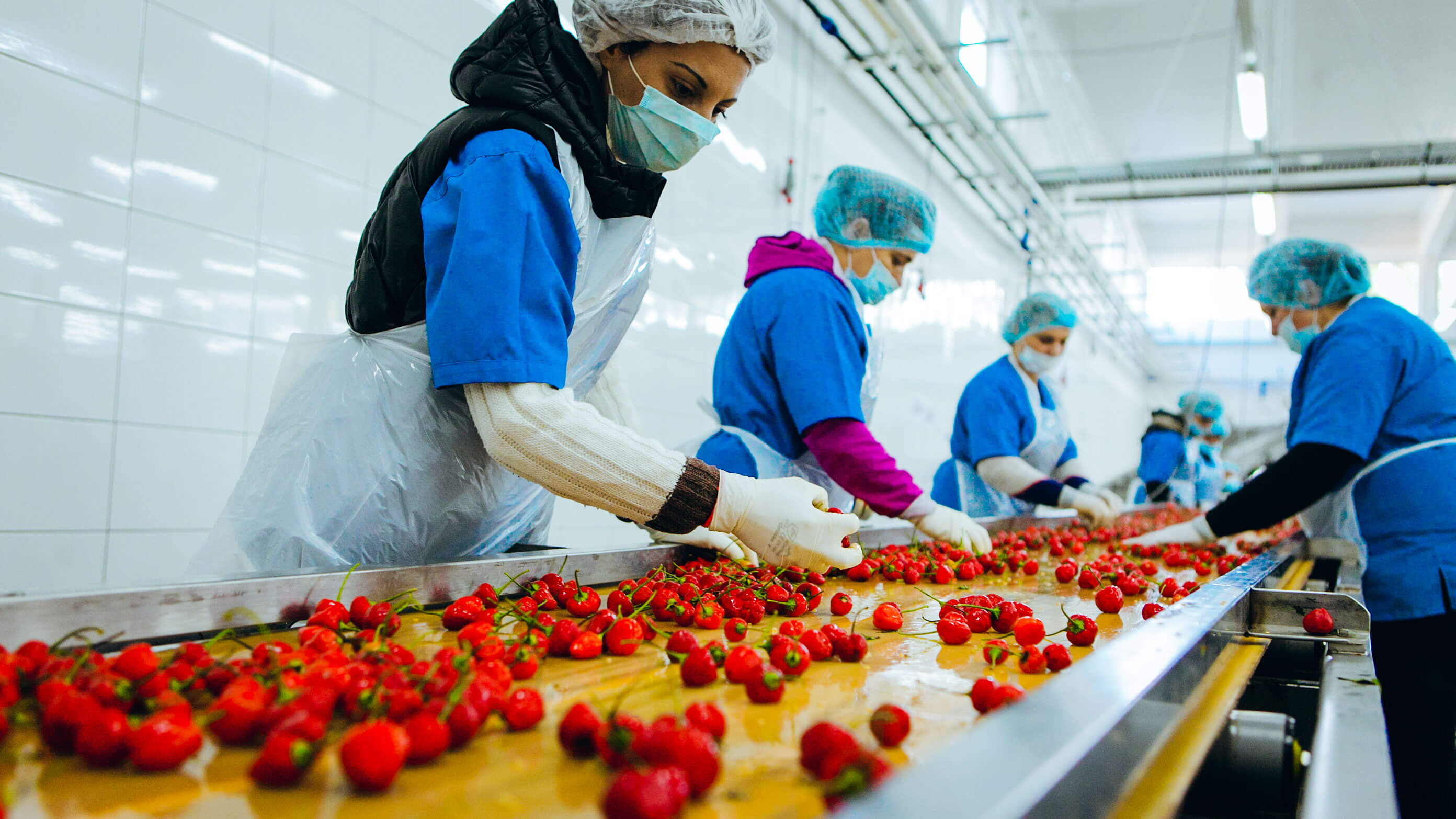 At AZTI we support the sustainable development of the food industry, applying measures to improve environmental action as well as economic and social development.
Our studies range from product collection, logistics needs to obtaining added-value fractions. A technical-economic study of options assessed is carried out implementing the highest value-added option to fit the purpose: human and/or animal feed or energy generation.
Quick and easy implementation
Regional plan for specific by-products 12 – 18 months (estimated transfer time).
By-product recovery at the company: 6-9 months.
Search for recoverable fractions to be used at the company 6-9 months.
Benefits for your company / product
By-product minimisation.
Environmental impact minimisation.
Management cost minimisation.
Maximum raw material recovery.
Maximum value generation.
Image improvement before customers and suppliers.
Improved environmental image.
Improved relationship with the administration.
Risk minimisation in decision making.
Examples of savings achieved
The reduction or removal of undervalued fractions offers economic and environmental benefits for companies. Correct valorisation of all fractions produced results in:
Reducing up to 100% of management costs.
New income.
Boosting corporate image.
The company acquires a comprehensive waste management and recovery plan.
Recovering waste vegetable fractions generated during food processing and distribution, to transform them into valuable ingredients for animal feed, guaranteeing food quality and safety at an affordable cost.
Applicable sectors
This system can be applied to the entire food industry chain from primary sector, processing to distribution and all the sectors (meat, fish, vegetables, fruit, dairy, etc.):
Undervalued fractions: Fish discards, fruit and vegetable waste produced during harvest, etc.: processing by-products (fish, meat, vegetables, fruit); dairy products.
Distribution: expired product or products not fit for sale (according to commercial criteria).
International projects
AZTI researchers work on international projects to apply knowledge to local companies:
NAMASTE: This Indo-European initiative aims to develop innovation alternatives of interest and industrial application to recover by-products during fruit and cereal processing through sustainable economic and environmental transformation of by-products into new ingredients and healthy products, as well as ingredients for aquaculture feed.
VALUE: This European initiative aims to increase competitiveness in the harvesting and manufacturing of fruit and vegetable varieties where Europe is a global leader, through the reduction, reuse and recovery of by-products, turning them into new resources while reducing greenhouse gas emissions caused by bio-waste dumped in landfills.
CLEANFEED: The European Clean Feed project aims to prevent the generation of vegetable waste through its use as valuable ingredients in animal feed. In the Basque Country, 70% of the 25,000 tons of vegetable waste currently treated as waste could be reused.
VALORLACT: This project aims to achieve comprehensive valorisation of whey generated by cheese dairies through processing into new high-value foodstuff aimed for human and animal consumption. As well as an opportunity to reduce contamination generated by whey in dairies, the project allows prevention of whey nutrients loss.
Experience is a plus
With over 15 years of experience in the recovery of food by-products, at AZTI we:
Know and take into account all the factors which may determine the success or failure of a valorisation plan.
We have the laboratories and staff required to characterise by-products and to assess their potential.
We have the knowledge to propose the most appropriate value generating options.
We are able to use and develop the technology required.
We have a pilot plant equipped with traditional and state-of-the-art technologies to validate value-added product manufacturing.
We have an expertise in getting biomolecules, developing new food products, obtaining bio-energy and designing new raw materials for animal fodder and pet food.
We use eco-design techniques to focus on the best options.
We have forged alliances with large scale assembly engineering firms, such as FCC, by-product managers and potential end users.
We reduce technical, economic and legal uncertainty from by-product valorisation.