Biogas production from food by-products
Reducing management costs while boosting economic benefit through energy generation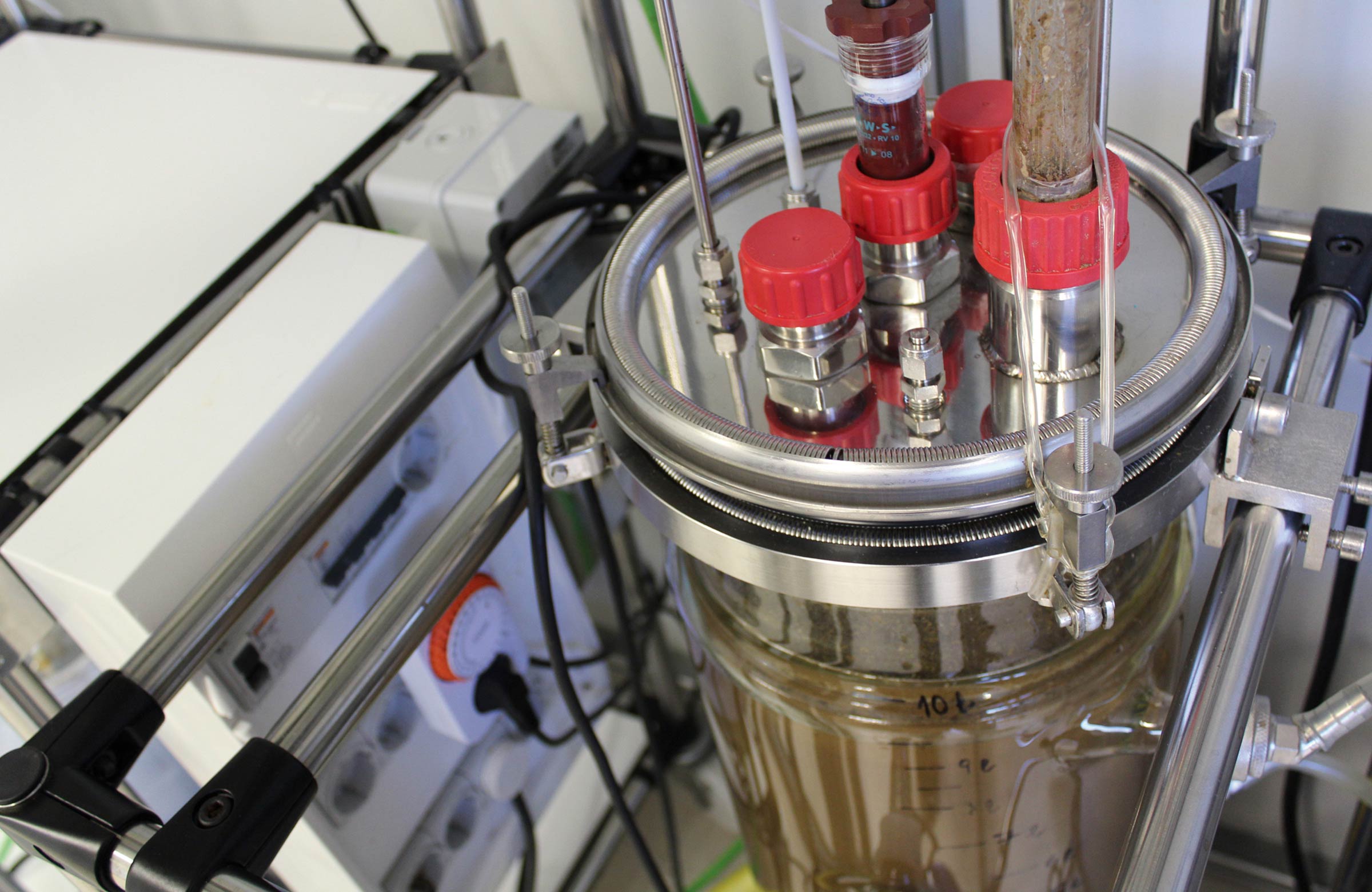 Energy recovery enables an economic return from by-products which currently involve expenses as well as legal and environmental concerns.
We carry out tests to determine food by-product bio-methanation potential as well as technical-economic scaling-up and viability study to decide on the convenience of setting up biogas plants.
Applicable sectors
Food companies in the meat, vegetable, sauce, chocolate, juice and dairy sectors among others, waste managers, biogas and renewable energy engineering firms, as well as local, autonomic, national and European administrations.
Benefits for your company / product
Reducing management costs of by-products generated (around 50-60%).
Increased economic benefit through energy recovery from by-products: income from electricity sale or reduced natural gas consumption.
Compliance with current environmental legislation on waste and reduction on environmental impact.
Improved relationship and image before customers and suppliers.
Improved relationship with the administration.
Implementation
Implementation times depend on the scope:
Regional plans: 24 months.
By-product recovery at the company: 6-8 months.
Involving:
Advice and training on anaerobic digestion technology.
Joint advice with the company for the selection of raw materials and the most appropriate processes for anaerobic digestion.
Information regarding different by-product valorisation potential.
Follow-up of actions implemented.
Cooperation with engineering firms on developing innovative systems or systems adapted to certain by-products.
Some recent success stories
Central Lechera Asturiana (CAPSA): Energy recovery from dairy sludge: Preliminary pilot testing and technical-economic viability study for possible investment in a biogas plant for dairy sludge and by-products generated.
GEXPURINE: Energy recovery from slaughterhouse by-products. Pilot testing as a preliminary study for the implementation of a biogas digester at a Badajoz slaughterhouse.
ALMAZARA LA MILAGROSA: Energy recovery from olive oil mill by-products. Pilot testing and technical-economic feasibility study for further decision-making regarding alperujo management.
Our experience
With over 10 years of experience in energy recovery, at AZTI:
We help companies reduce economic, technical and legal uncertainty regarding the set up of an energy recovery system, providing advice on the best available technologies.
We have our own lab- and pilot-scale testing facilities in batch, semi-continuous and continuous operation, to determine biogas generation potential and long-term research to define plant design parameters.
We are part of a large network of collaborators with extensive contacts in the food sector in order to find large synergies, sector involvement, etc.
We have laboratories specialised in the characterisation of by-products and digestate, as well as for follow-up of control parameters of digestion processes.
We have contacts in different engineering firms for industrial scale assemblies or pilot testing.