Operational forecasting of albacore tuna in the Bay of Biscay using ecological niche models
Prediction of fish school distribution and reduction of fuel consumption and days at sea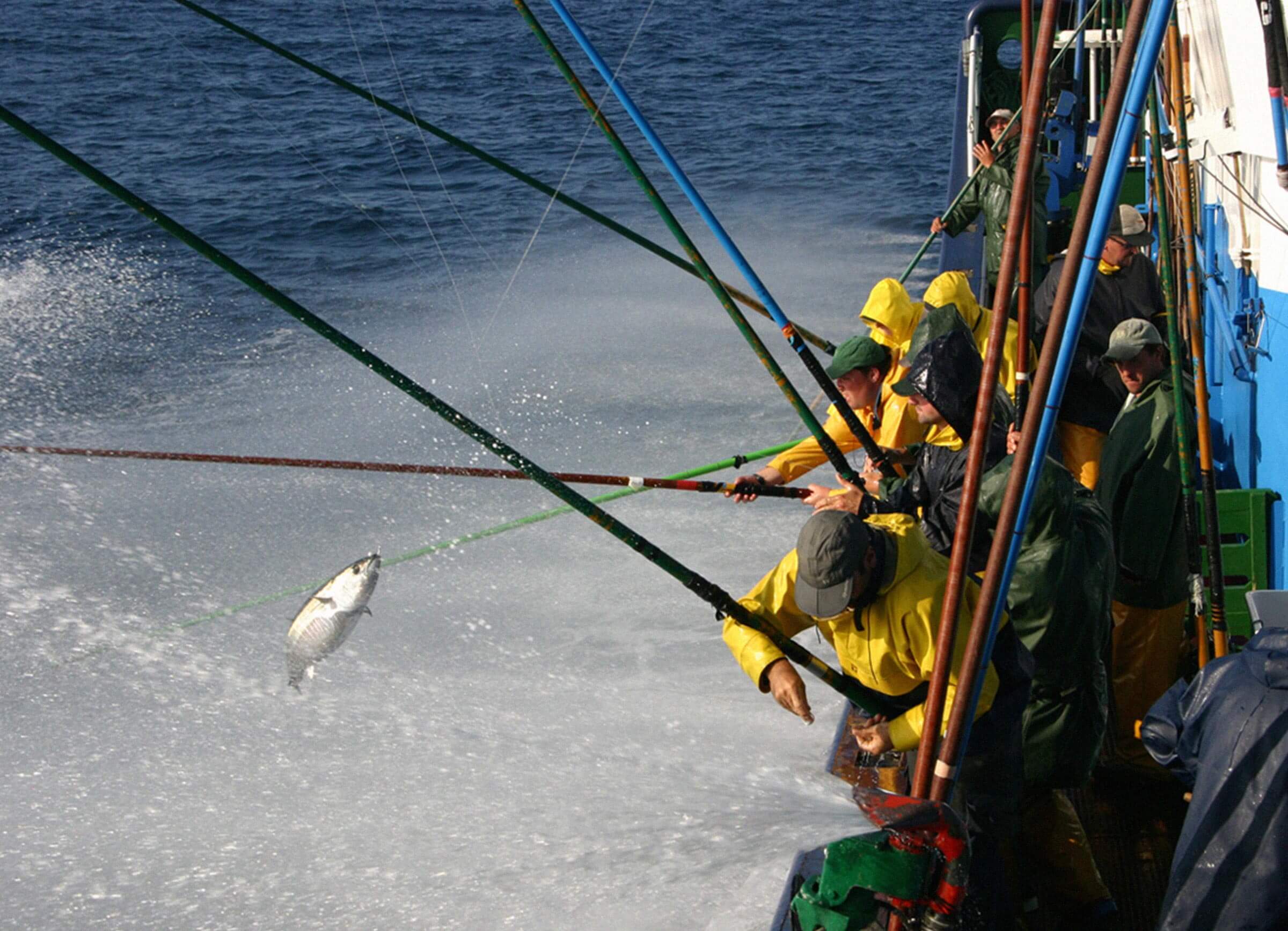 To a large extent, ocean-climate conditions determine the distribution and abundance of fish or those species that provide them with food or shelter. In the case of albacore tuna, there are many studies into the relationship between their distribution and the physical characteristics of their habitat. Using an ecological niche model developed by AZTI, which reveals how ocean-climatological factors influence the distribution and abundance of fish, it is now possible to maximise efficiency and catchability in albacore fishing, avoiding the loss of time and diesel consumption, and fostering more sustainable fishing.

The BONICHO model will be incorporated into the remote sensing service on the coastal fleet, which makes fishing recommendations annually during the albacore tuna campaign.
AZTI collaborates with fishing companies on spatial and temporal predictions for albacore fishing in the Bay of Biscay
Study and development of analysis tools and modelling of the influence of ocean-climatological factors and the distribution and abundance of fish.
Forecasting based on an ecological niche model (BONICHO model), on the following levels:

Operational by generating daily albacore catch probability maps.
Very short-term spatial (1-4 days) level of the presence and catchability of albacore in the Bay of Biscay.
Time based, both seasonal (next 1-3 months) distributions of albacore in the Bay and inter-annual variability.

Acquisition, analysis and use of:

generalised additive models (GAMs).
daily ocean-meteorological data on which the prediction is based.
ocean-climatological factors that determine the year-on-year variability of albacore distribution in the North-East Atlantic.
time series and development of an ecological niche model on a biogeographical scale.
time series based on seasonal breakdown to correct the biases of missing data, and use of spatial metrics to determine spatial distribution ranges.

Implementation of the BONICHO model into the operational system used for the coastal fleet remote sensing service during the albacore tuna campaign, which generates predictive maps daily and incorporates them into the fleet information transfer system through various media (web, email, and Oceantic_txiki software).
Benefits for your company
Understand and predict the albacore habitat in the Bay of Biscay.
Forecast albacore trophic migration during the campaign.
Reduce fuel consumption and days at sea.
Applicable sectors
Fisheries sector.
Scientific community.