Sustainable growth for marine energies
IBON GALPARSORO, Marine Spatial Planification expert at AZTI.
Ocean energy and offshore wind energy (OWE), in particular, have been identified as potential renewable energy sources, with a view to decarbonizing and reducing greenhouse gas emissions and contributing to achieving the United Nations Sustainable Development Goal (SDG) 7, Affordable and Clean Energy.
OWE provides local electricity production capacity and reduces the need for oil or gas maritime transportation, preventing the risk of spills. Moreover, the current context of increasing energy prices, supply-side constraints, and dependency on third countries for traditional energy sources are positioning OWE as a strategic renewable energy source to achieve resilience.
A few facts about the expected future of offshore wind energy
In the last decade, thanks to technological advances, electricity production from wind energy has grown exponentially worldwide and production costs are increasingly competitive (estimated to be 49% lower than fossil fuels by 2050).
In 2019, offshore wind farms already accounted for 10% of new wind power installations worldwide and are expected to contribute more than 20% of the total installed capacity of offshore wind electricity production by 2025. To reach this growth rate, the global installed capacity of offshore wind projects needs to increase almost tenfold by 2030 (to 228 GW) and further increase to 1000 GW by 2050. To achieve such expectations, experts predict that by 2035, 11–25% of all new offshore projects globally will feature floating foundations.
On the other hand, if the European Union is to move towards climate neutrality by 2050, it is estimated that 240-450 GW of offshore wind energy production capacity is still needed. Along these lines, the European Green Pact states in its European Renewable Energy Strategy that the EU is expected to position itself as a world leader in clean technologies.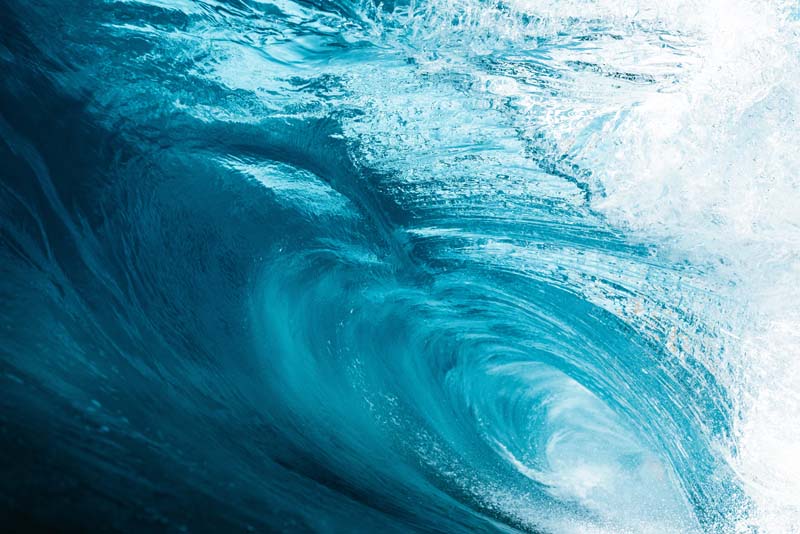 Environmentally sustainable growth
Renewable energy production growth should not lead to significant environmental harm nor compromise environmental objectives, and new projects must be compatible with biodiversity protection and conservation objectives (e.g., SDG 14, Life Below Water, or the Convention on Biological Diversity' post-2020 targets).
The development of plans for a marine renewable energy sector is constrained by a number of so-called "non-technological" barriers that could hinder its future development and thus compromise the European objectives mentioned above. On the one hand, there may be interactions between devices and marine species or habitats that regulators and stakeholders perceive as risky, as there are still considerable gaps in scientific knowledge about the ecological impacts of wind turbines. Previous studies have shown a gap between perceived and actual risks, with the former arising from uncertainty or lack of data about the real environmental impacts of ocean energy devices. Consequently, uncertainties regarding the assessment of impacts resulting from cumulative pressures caused by OWE production devices also lead to substantial delays during the consenting process.
On the other hand, the lack of clarity in administrative procedures, the excessive and complex bureaucracy, and the uncertainty in the knowledge of the potential environmental impacts of these technologies cause delays in environmental approval procedures. Similarly, it is necessary to integrate environmental, technical and socio-economic criteria in the process of selecting new sites for an adequate Marine Spatial Planning (MSP) of this new industry.
Finally, in order to achieve greater public acceptance of marine renewable energy development, it is necessary to provide more information about the sector. Information should focus not only on the technical aspects and its effects on the marine environment, but also on its socio-economic contribution and how it contributes to global decarbonisation.
Ecosystem approach and marine spatial planning
The plans adopted should apply an ecosystem-based approach, ensuring that pressures exerted by marine activities do not compromise achieving a healthy ocean and the resilience of marine ecosystems, and their ability to deliver marine goods and services in a sustainable manner. However, recent reviews have highlighted that environmental impacts and MSP aspects are still poorly addressed in marine renewable energy planning. There is therefore an urgent need to identify and assess the environmental risks associated with offshore energy production to prevent or minimise negative effects at a very early stage of the marine energy planning process.
Legal frameworks are emerging worldwide to support the sustainable exploitation of marine resources while preserving healthy and functioning ecosystems. Among other instruments, Strategic Environmental Assessments (SEAs) and Environmental Impact Assessments (EIAs) are used globally to manage the environmental impacts of human activities and identify project risks to avoid adverse effects and adopt mitigation and compensation measures.
At AZTI, we are also working on creating tools that allow ecological assessment and marine planning to be carried out in a simple way. To this end, specific tools have been developed for the environmental risk analysis of wave energy collectors, WEC-ERA (Wave Energy Converters Ecological Risk Assessment Tool) and WIND-ERA (Ecological risk assessment of offshore wind turbines) . Subsequently, by means of the VAPEM (Ecological Assessments and maritime spatial planning tool) we make all the information and models developed freely available.
VAPEM is a tool that aims to advance towards an integrated understanding of the capacity of an ecosystem to sustain activities in order to inform managers and decision-makers. This tool allows maps to be generated and exported, and different criteria and scenarios to be applied when identifying suitable areas for the development of offshore wind or wave energy projects.
The aim is to disseminate the results we are obtaining so that they can be used by potential stakeholders (managers, industry, NGOs, etc.). The models we have developed could be applied in different geographical areas if the necessary layers of information were available to run the models. The models are being improved and optimised almost constantly. We are trying to establish contact and receive feedback from different actors, so that we can refine and develop tools that are really useful for management.
References