TITAN
Developing transparency solutions for transforming the food system.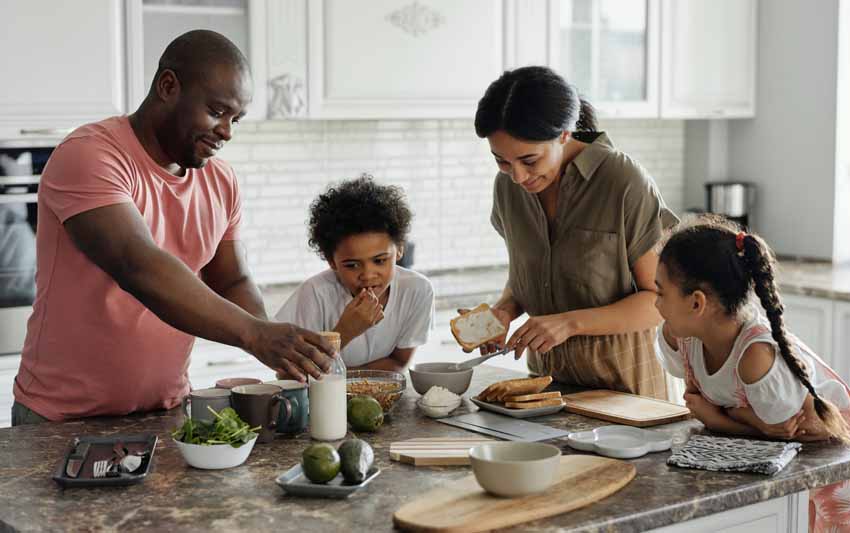 Context
The European Green Deal will create the environment for EU industries to be world leaders in the production and consumption of healthy, sustainable, and affordable food. For such an agri-food system to thrive, consumers must have improved access to healthy sustainable and affordable food with transparent information regarding a foods integrity and true value in order to make the improved food choices that are required to increase demand. Providing increased transparency is an important part in achieving this aim.
Objectives
The overall aim of TITAN is to enhance food transparency in order to transform the food system into a demand-driven economy that provides consumers with healthy and sustainable food.
TITAN has the following overall objectives:
To develop and demonstrate co-created food transparency solutions that improve the safety and authenticity of our food
To provide a range of co-created demonstrated transparency initiatives and solutions that will facilitate consumers making improved food choices
To provide food stakeholders with fit-for–purpose, state-of-the art technological solutions for increasing and monitoring transparency in the food system
To ensure all solutions are co-created, demand-driven, and applicable to small and large business
To develop a fertile and vibrant network of transparency technology businesses that will form the basis of a European incubator of next generation food transparency solution providers for realising the EU Farm To Fork strategy within the EGD.
To engage, communicate and disseminate the innovative solutions to inform stakeholders and maximise upscaling, transferability, exploitation, and take-up.
Expected results
An inventory of ICT related technologies for delivering food transparency and its cross-cutting challenges
Demonstration of technologies in real food system settings for transferring data between and along food system actors
Demonstrations of cost-effective technology solutions specifically aimed at SMEs
A range of tools, technologies, metrics, strategies that have been proven to be effective in incentivizing consumers to make improved food choices i.e. purchase and consume healthy sustainable food
Demonstration of innovative AI approach (using chatbot image recognition) to help children to make healthier food choices
A roadmap for implementing transparency within the European food system including the examples from the demonstrators
Demonstration of rapid detection methods linked to metadata and AI for improved risk identification and management of food safety quality and authenticity issues
Showcasing of vibrant agri-food business excelling in delivering a transparent demand driven European agri-food economy
Project data
| | |
| --- | --- |
| Project partners | INTERNATIONAL LIFE SCIENCES INSTITUTE EUROPEAN BRANCH AISBL, STICHTING EFFOST, UNIVERSITA CATTOLICA DEL SACRO CUORE, FOCOS GMBH, CARDIFF UNIVERSITY, FOODSCALE HUB GREECE ASSOCIATION FOR ENTREPREUNERSHIP AND INNOVATION ASTIKI, KERDOSKOPIKI ETAIREIA,  AGRICOLUS S.R.L.,  AGRI MP, LDA., IOTIC SOLUTIONS, S.L., THE NEW FORK, NEOXENICA BIOTECH, S.L., MICROBION S.R.L., THE QUEEN'S UNIVERSITY OF BELFAST,  TECHNISCHE UNIVERSITEIT DELFT, AGROKNOW IKE, CONSENTIO PLATFORM S.L.,  AZTI,  INTERNATIONAL PLANT GENETIC RESOURCES INSTITUTE, TOTALCTRL AS, WAGENINGEN UNIVERSITY, INRAE, SYMBEEOSIS EY ZHN ANONYMOS ETAIRIA, HELSINGIN YLIOPISTO, UNIWERSYTET WARSZAWSKI,  SAKANA CONSULTANTS SAS,  DEVENISH NUTRITION LTD |
| Duration | 2022-2026 |
| Funding | FundingEuropean Union, DG Research and InnovationFunding |