Better climate models predict worse outcomes for future marine ecosystems in our warming oceans
An article recently published in the prestigious journal Nature Climate Change shows that, based on the most advanced climate models, the effects of warming caused by climate change on marine ecosystems will be much more intense than impacts projected.
The 36 researchers who have contributed to this important study, including two Spaniards, warn: " While our results show worrying trends, we also highlight the importance to move towards mitigation and adaptation".
Sukarrieta, 28 October 2021. Climate change caused by humans is a growing threat to marine ecosystems, with its impacts projected to intensify responses in marine animals, including increased mortality, reduced calcification, and changing species distributions, interactions, abundance and biomass. Coupled with stressors like overfishing, the societal benefits from the ocean and marine conservation efforts are also under threat.
"Projections of climate change impacts on marine ecosystems reveal long-term declines in global marine animal biomass and show that the impacts on fisheries are unevenly distributed," authors said. The researchers found that the new simulations, which are much more advanced and accurate than previous ones, "show that elevated warming and changes in the availability of nutrients and food will create a more marked decline in animal biomass in the world's oceans than previously assessed."
Reducing uncertainty in how marine ecosystems respond to climate change will support more effective adaptation planning, say the 36 researchers based in 7 countries who contributed to this important study. Among them are two Spanish researchers, Jose A. Fernandes and Marta Coll, experts in big data and ecosystem modelling from AZTI and CSIC, respectively.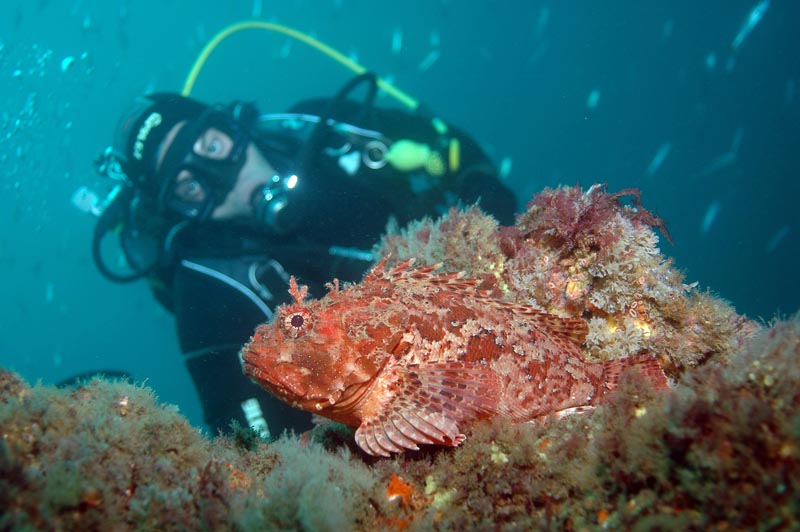 Progress towards adaptation and mitigation is urgently needed
The study lead author and Jarislowsky Chair in Marine Ecosystem Forecasting at Dalhousie University, Derek Tittensor, says: "While our results show worrying trends, we also highlight the importance of better understanding of regional changes, where there remains considerable uncertainty yet there is an urgent need to help support adaptation and mitigation."
The results are part of the Fisheries and Marine Ecosystem Model Intercomparison Project (Fish-MIP), an initiative that aims to answer questions about the future of fish and fisheries, seafood supply, marine biodiversity and marine ecosystem functioning.
"Fish-MIP brings together disparate marine ecosystem models, so we can better understand and predict the long-term impacts of climate change on fisheries and marine ecosystems, and provide an evidence base that will help to inform fisheries, climate change, and biodiversity policy" researchers said.
"We are at a critical moment to mitigate and adapt to climate change. We have to bet on digitalisation and new ways of working that allow us to be more efficient and cause less impact on ecosystems", Dr. Jose A. Fernandes from AZTI concludes.
Published in Nature Climate Change, the study represents a stepping stone in the planning of future pathways towards sustainability and a major contribution to the sixth Intergovernmental Panel on Climate Change Assessment Report (IPCC AR6), due for release next year. This study is also of particular relevance to the COP26 climate summit (the 26th Conference of the Parties to the UN Framework Convention on Climate Change) which will be held in Glasgow in early November and where world leaders will discuss their commitments to combat climate change.