Marine environmental restoration studies: seagrass beds
Measures for the reintroduction of Zostera Noltii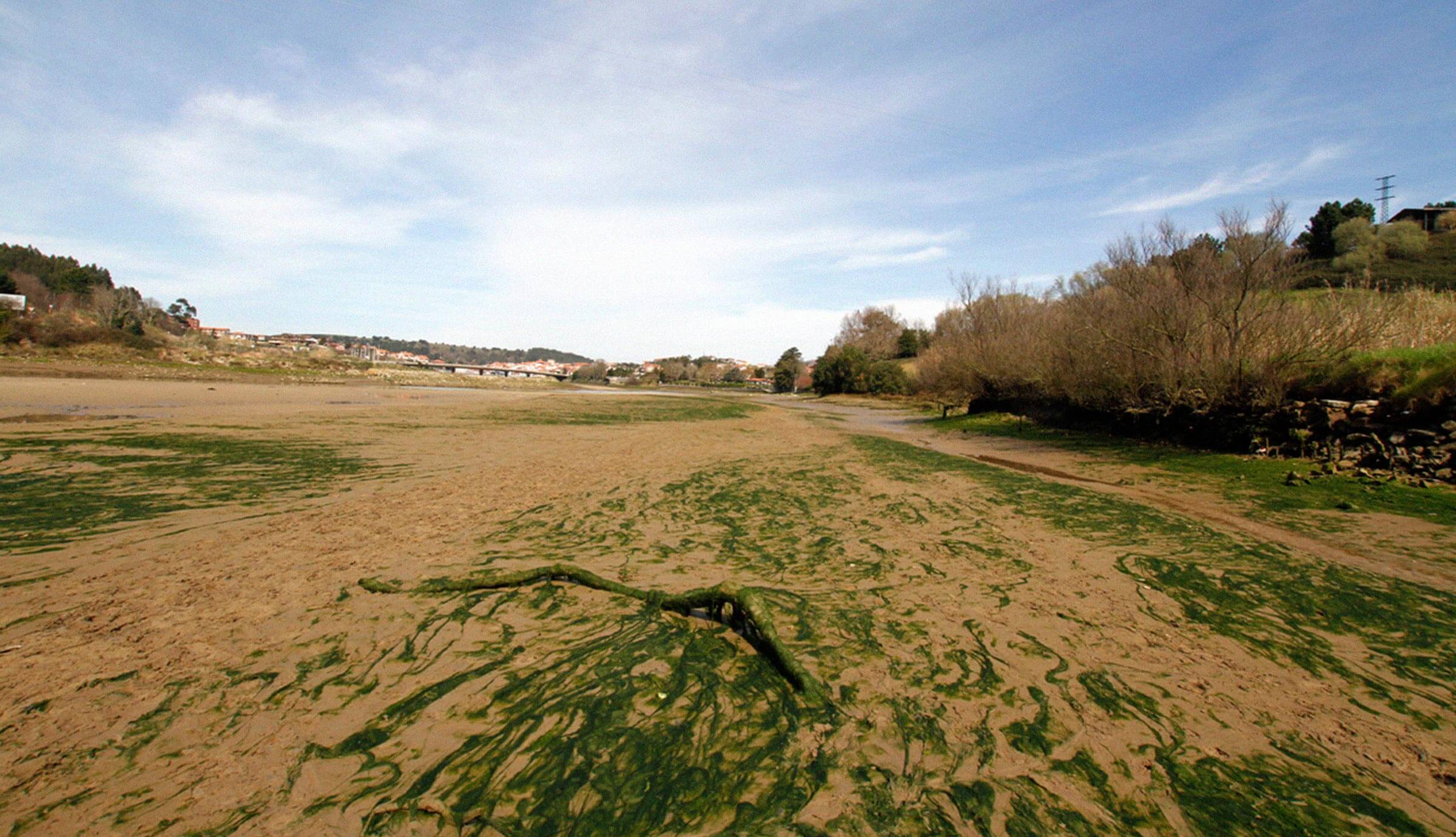 Seagrass beds are important for the marine ecosystem due to the ecological functions that they provide (habitat and food for some species, primary production, sediment erosion resistance, nutrient cycling, etc.). AZTI is working on:
Marine phanerogam seagrass beds mapping:

Knowledge of the state and development of the Zostera noltii protected species.
Evolution monitoring and stress identification: proposal of conservation alternatives.

Habitat Suitability Modelling (HS):

Current maps to identify the potential of different intertidal areas to locate seagrass beds.
Maps to predict future scenarios and possible changes in seagrass bed occupation and to evaluate salt marsh vulnerability with respect to sea level rise.

Work with seeds of the Zostera noltii protected species.

Seed collection and germination. Developmental research.
Research into viability as a restoration alternative.

Transplanting:

Development and improvement of seagrass bed restoration methods.
Mapping, transplants and research into the seeds of marine phanerogam seagrass beds enable to sustain and increase the ecological benefits of the marine environment
Applicable sectors
Public administrations responsible for the environment, protected species, use and management of intertidal areas (estuaries and coasts), shellfish exploitation; users of the intertidal area.
Advantages
Awareness of the real distribution and potential habitat of a protected species
Predicting the impact of climate change (sea level rise) on the future availability of seagrass bed habitats.
Early action feasibility on an endangered species by rapid detection of negative trends.
Support to the conservation and recovery of a protected species.
Preservation and enhancement of the ecological benefits (goods and services) of the areas by increasing seagrass beds.
AZTI has performed pilot seagrass transplants in unpopulated areas, with survival rates of more than four years
Implementation
Mapping (field sampling and seagrass beds presence and distribution mapping): 1 month
Preparation of HS Models: 5-7 months, depending on the availability of baseline data.
Transplanting: cutting relocation in 3 months and subsequent monitoring for 5 years to verify transplant adaptation, survival and evolution.
Seed testing: 1 year.
Experience
Seagrass beds on the Basque Coast have been monitored since 2003.
Specific mapping in the intertidal area, transplants and monitoring of specimens to unpopulated areas, seed collection and laboratory and field testing shellfishing impact assessment, etc. have been carried out since 2008.
Cutting-edge equipment for HS modelling.
Multi-disciplinary team for field work (field tests, material sampling and environmental data collection), office work (modelling of current and future scenarios) and laboratory work ( seed testing, biometrics and biomass estimation).
Multi-disciplinary work team: physical, chemical and biological oceanography, ecology, socio-economics, genetics, geography, geology
Proven track record
Mapping of all existing seagrass beds in Basque estuaries and HS mapping for the Oka and Bidasoa estuaries.
Knowledge of the flowering and seed collection periods for use in germination.
Pilot seagrass transplants in unpopulated areas, with survival rates of more than four years.
Determination of future scenarios in estuaries (Oka) based upon climate change-related sea level rise.