Assessment of marine biofouling in actual conditions
Studies to validate the best treatments against the growth of biofouling and marine corrosion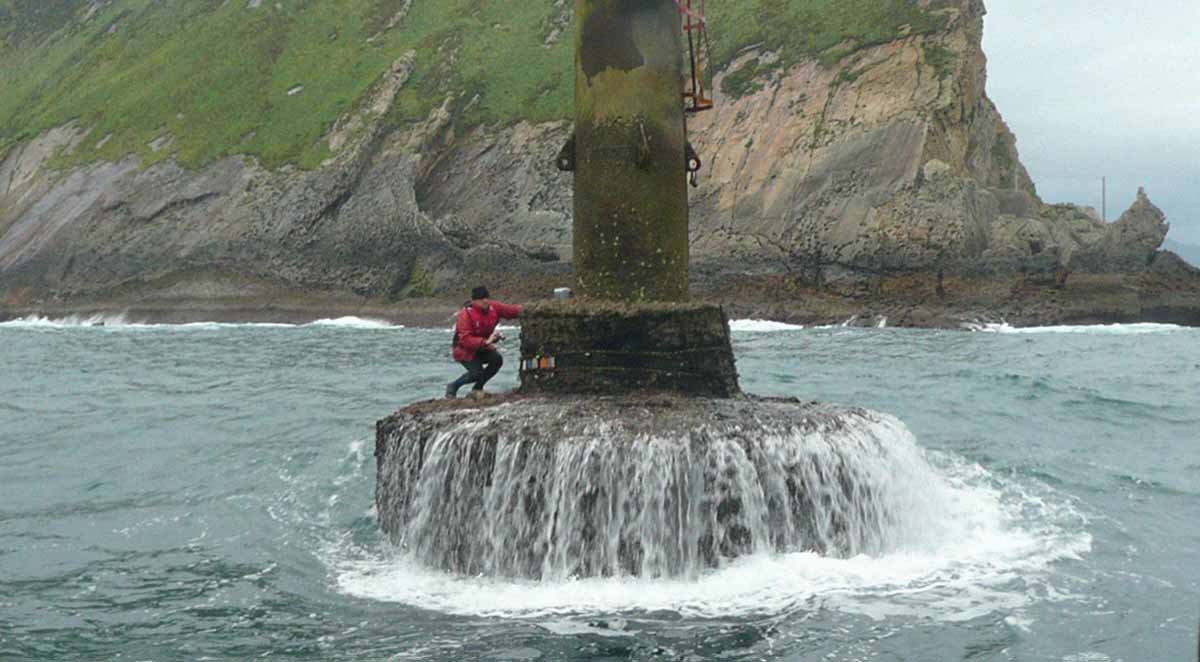 The formation of biofouling (biological incrustations) on submerged structures in the marine environment is a global problem. The development of alternative anti-fouling treatments or materials that are effective and environmentally friendly is increasingly sought after.
New anti-fouling materials that have been developed in the laboratory must be validated under real conditions in order to continue with their development. To do this, AZTI:
Places and samples materials to validate them at two different sites: internal area (port) and exposed coast.
Carries out tests in real scenarios with various characteristics: splash zone, at a depth of 4 m, and at a depth of 20 m. The main environmental variables associated with the development of biofouling are measured during the tests (temperature, salinity, water temperature, etc.).
Evaluates the formation of biofouling, including:
An analysis of microfouling during the initial colonisation stages by using metagenetics to study the species composition.
An analysis of macrofouling during later stages by carrying out on-site inspections, estimating the coverage and biomass, taxonomic analysis and image analysis.
Benefits for your company
Test different types of anti-fouling coatings on all kinds of materials, with varying dimensions, on demand, as well as having the option to install components such as fishing nets, ropes, steel wires, chains, pipes, plates and other materials used in offshore and aquaculture facilities.
Study the growth of biofouling and corrosion in estuarine water and offshore, in three different marine environments: submerged, intertidal and splash zones.
Identify and validate the effectiveness of anti-fouling treatment under real conditions.
Possibility to carry out tests with oversized materials.
Applicable sectors
Marine energy production facilities.
Naval industry.
Hydrocarbon exploration and extraction facilities.
Marine aquaculture.
Fishing industry.
Implementation
We adapt to the needs of the customer and the material to be validated: the study can last for weeks, months, or even over a year.
Delivery media and formats: written report, publications, Excel spreadsheets, photographs, videos, guided visits with the customer for demonstrations on site.
Proven track record