REDUSE
Diagnosis of the use of fishing gear in Spanish ports for a better collection and treatment under circular economy criteria.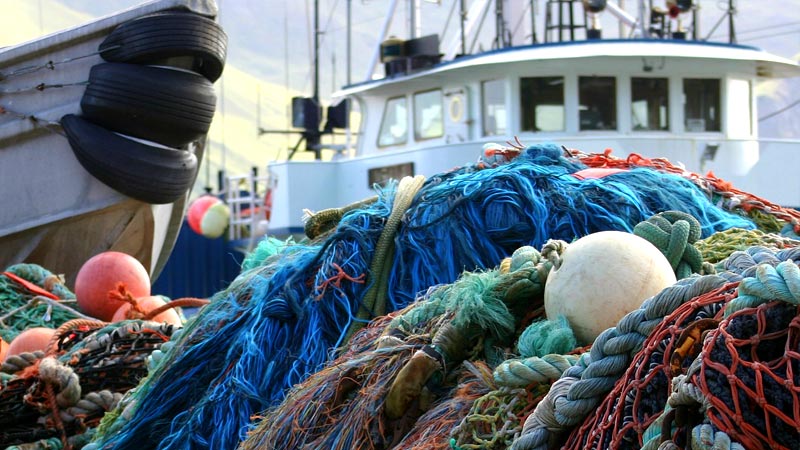 Context
During 2020, the European Union started to talk about the circularity of fishing gear and how with the entry of different strategies such as Extended Producer Responsibility, gear manufacturers and suppliers, ports and the fishing sector will have to align with the new policies related to the circular economy, the Green Deal, etc.
Objective
The main objective of the work focuses on carrying out a diagnosis of the current state of the gear used by the Spanish fishing sector. This diagnosis includes an estimate of the typology of the gear used, the materials of which they are composed, the technical characterisation of 15 examples of gear, the study of the durability and useful life of the gear, as well as the development of a roadmap to facilitate the good management of gear and tackle within a circular economy that promotes the participation of all the agents involved in the life cycle of the gear and tackle.
Actions
Diagnosis of fishing gear used and discarded in the Cantabrian strip (Basque Country, Asturias, Cantabria) and its current management.
Technical characterisation of fishing gear and tackle according to their typology, by segment and representativeness.
Scientific-technical study of 15 selected gears.
Extrapolation of the information obtained to the existing fleet segments.
| | |
| --- | --- |
| Length | 2021 |
| Funding | CEPESCA. A Call for tenders launched by the Spanish Fisheries Confederation. Financed by the Pleamar call of the Biodiversity Foundation, through the European Maritime and Fisheries Fund (FEMP). |