Metropelagic: the Mesopelagic zone species reach the Bilbao Metro
In March, the Metro Bilbao Abando station will host a photographic exhibition of the most fascinating creatures that live in the mesopelagic zone
The exhibition is part of AZTI's work within the framework of the European SUMMER project, financed by the European Union, to deepen knowledge about the species living in this ecosystem
Although scientific advances have significantly increased our knowledge of the oceans, these ecosystems still hide many secrets. One of the least researched and explored areas is the mesopelagic zone, located between 200 and 1,000 metres deep and also known as the twilight zone. During March, a photographic exhibition organised by AZTI will show the fascinating creatures that live in this inhospitable and difficult to access oceanic environment at the Abando station of Metro Bilbao.
Fifteen images provided by the Woods Hole Oceanographic Institution will allow metro passengers to explore the depths of the ocean and discover some of its best-kept secrets.
The exhibition will be running from 1 March until the end of the same month in Abando and will then be shown at other stops on Bilbao's metro lines.
What is the mesopelagic zone and who inhabits it?
The biodiversity found in the mesopelagic zone is key to the harmony and functioning of the global ecosystem, as they are a source of nutrients for many of the species we eat, such as tuna. But they also play a key role in regulating climate change, as mesopelagic fish rise to the surface at night to feed and return to the depths carrying thousands of tonnes of CO2.
During the SUMMER project we have created a series of materials to raise awareness of both the mesopelagic zone and the way in which we are researching it. Below we show the most relevant ones:
A video with 2D images of some of the species that inhabit these depths. Aren't they incredible?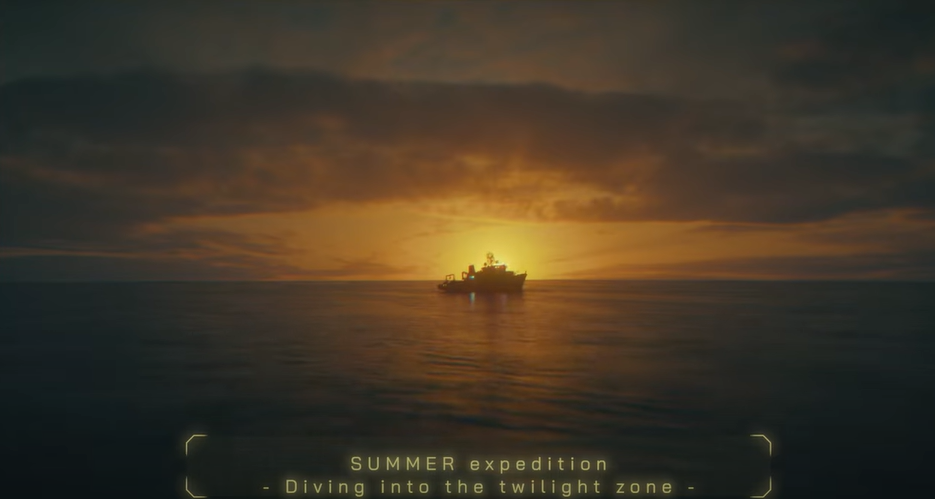 An infographic by the illustrator Alazne Zubizarreta in which you can better appreciate the details of the mesopelagic species.
And a video on how the abundance of mesopelagic species is being studied: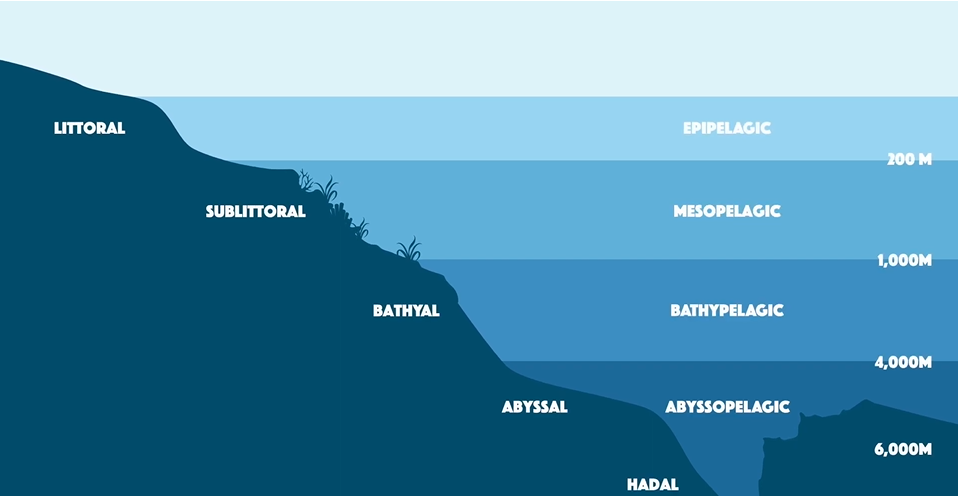 Summer H2020: expanding knowledge on mesopelagic species
The exhibition is part of the European Summer project, an initiative led by AZTI that seeks to generate knowledge about mesopelagic marine fish, the largest and last wild living resource that humanity has not yet exploited.
On the one hand, the project aims to establish a worldwide unified protocol for estimating the biomass of these animals. According to the latest research, there are an estimation of 10 billion tonnes of fish biomass in the mesopelagic zone, which is about 100 times more than the total catch of all the world's fisheries. On the other hand, the project is also exploring the possibilities and, above all, the risks involved in its exploitation.
"Although they are not considered for direct human consumption, among other reasons because they are very small and fatty fish, and catching them is very costly, they could be used as aquaculture feed or as a source of bioactive compounds for the nutraceutical and pharmaceutical industry", explains Raúl Prellezo, an expert in sustainable fisheries management at AZTI.
The Summer project has a 6.5 million euro budget, is funded by the European Union and involves 22 international research centres and companies.