AZTI is committed to flexible working hours to improve the work-life balance of its employees.
The technology centre has reached an agreement to implement work from home continuously in most of its activities until 31 December 2022
The new situation affects all the staff who work in jobs that do not require mandatory presence for its proper functioning
Derio, 26 May 2022 – With the aim of strengthening its commitment to people as an indispensable instrument in the generation of innovative solutions to contribute to a healthier, more sustainable and more fairer society, AZTI technology centre has reached an agreement to implement telecommuting in its different areas and to enhance the flexibility and work-life balance of its staff.
This way, telecommuting, which has become a reality and a necessity for many jobs, as well as one of the most demanded working conditions, will be integrated into AZTI's activity on a continuous basis until 31 December 2022. On this date, both its validity and the application of possible improvements will be reviewed.
"People are fundamental in an organisation like AZTI, which seeks to promote change in society through science, technology and innovation. That is why we always take into consideration the needs, the social reality and the particular situation of each person with the intention of putting their health, well-being and satisfaction first", emphasises Rogelio Pozo, AZTI's General Manager.
Specifically, the agreement signed by AZTI affects most of its professionals (more than 80% of the workforce) and those positions where attendance is not mandatory for the proper performance of their duties.
In addition, for people whose jobs do not allow remote work due to the nature of the activity performed, AZTI offers other flexibility measures, such as the possibility of finishing the working day at home and even the possibility of accessing remote work for the development of specific tasks.
"We have a highly qualified team, which is at the forefront of knowledge, and it is essential that we all work together to build a working environment that defends excellence not only in scientific-technological development but also in the working conditions", adds Pozo.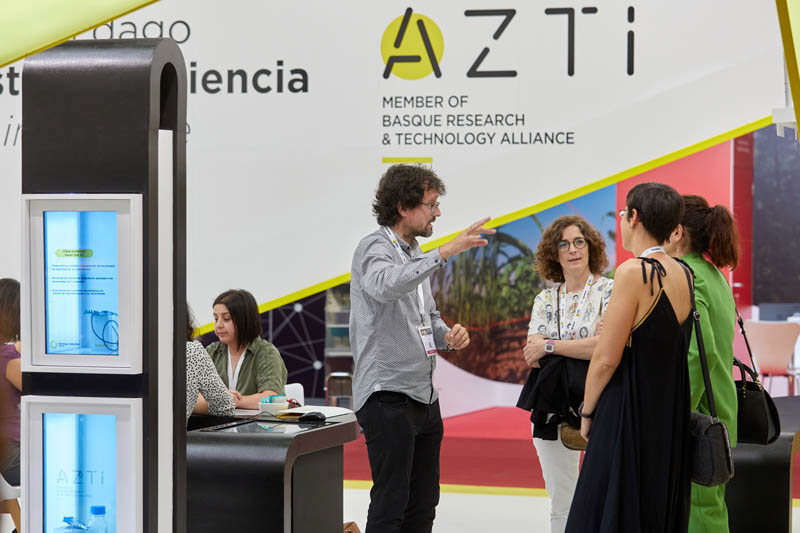 Social and employment benefits
The work from home option is thus added as an extra value within a series of measures that seek to improve the quality of life, working conditions and work-life balance of the people part of AZTI's innovative work.
These measures include, for example, extended leave for childbirth and childcare, intensive working hours for three months in summer, the right to reduced working hours to care for children or disabled people until they turn 14, flexible start and finish times, a seniority bonus for every 3 years of contract or the possibility of requesting advances and accessing collective discounts on private healthcare, travel, telephony, etc., among other benefits.
"Our policy draws directly from the reality of the market and today's society. We want to have committed people who do exceptional things together, which is why we are committed to a flexible, sustainable and transformational organisational model", concludes the director of AZTI.