TRIENAL
MEGS campaign for the estimation of the biomass of mackerel and horse mackerel in the Northeast Atlantic.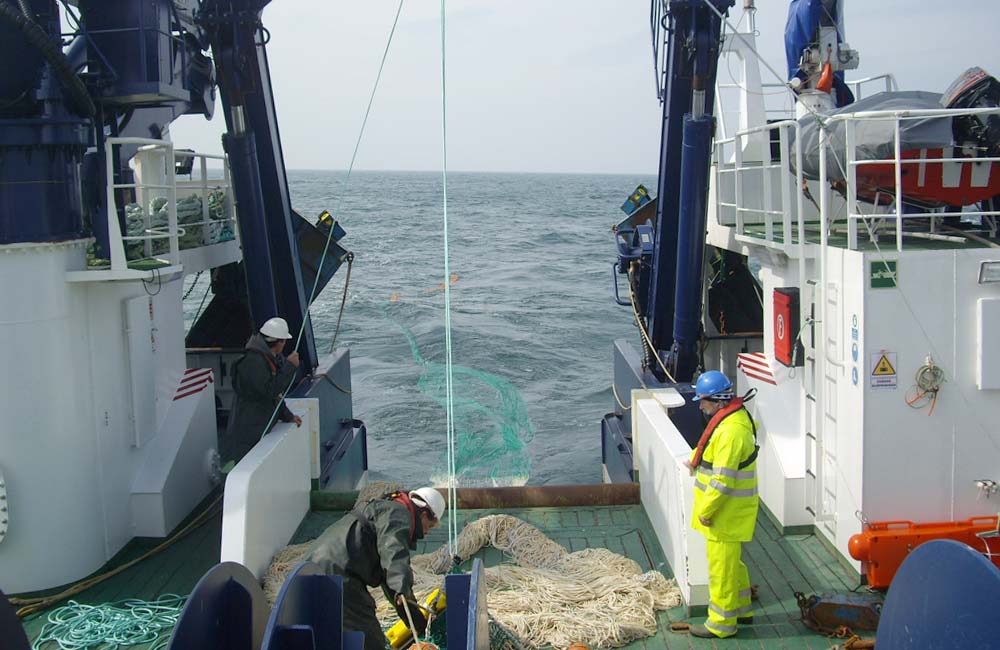 Main objective
The overall objective of the MEGS is to provide biological and hydrographic data to produce an index of the Spawning Stock Biomass (SSB) status of mackerel (Scomber scombrus L.) and an index of relative abundance of the spawning stock of the western component of horse mackerel (Trachurus trachurus L.) inhabiting the Northeast Atlantic.
Campaign activities:
International management and coordination.
Preparation of oceanographic campaigns.
Execution of oceanographic campaigns.
Ichthyoplankton triaging and identification.
Collection and analysis of adult biological data.
Analysis of results, discussion and reports (WGMEGS).
Management of memories, monitoring and reports.
Results
The species under study in this project are commercial species of great economic importance in Western Europe, and in particular in the Bay of Biscay. The study will provide new biological information on these species and will provide estimates of biomass abundance to the Working Group on Widely distributed Species (WGWIDE).
These new data are included in the fishery management models applied in the framework of the WGWIDE working group, which are the basic tool in the studies of the dynamics of exploited populations and management of these fisheries. The scientific management studies of these resources constitute the basis for the determination of catch quotas under the premise of a sustainable development of the activities of this fleet.
Translated with www.DeepL.com/Translator (free version)
Useful documentation
| | |
| --- | --- |
| Partners | Instituto Español de Oceanografía (IEO,España), Instituto de Investigacao das Pescas e do Mar (IPMA,Portugal), Marine Laboratory Aberdeen (MSS, Escocia), Thünen Institute Fischerei (Tvi, Alemania), Marine Institute (MI, Irlanda), Wageningen Marine Research (WMR, Holanda), Institute of Marine Research (IMR, Noruega), Technical University of Denmark (DTU, Dinamarca), Fisheries Marine Institute (FMI, Islas Faroes), Fisheries Marine Institute (FMI,Islandia) |
| Lenght | Every 3 years since 1989 |
| Funding | Basque Government through the European Maritime and Fisheries Fund (EMFF) |