Itsasdrone
A new way of researching on the surface of the sea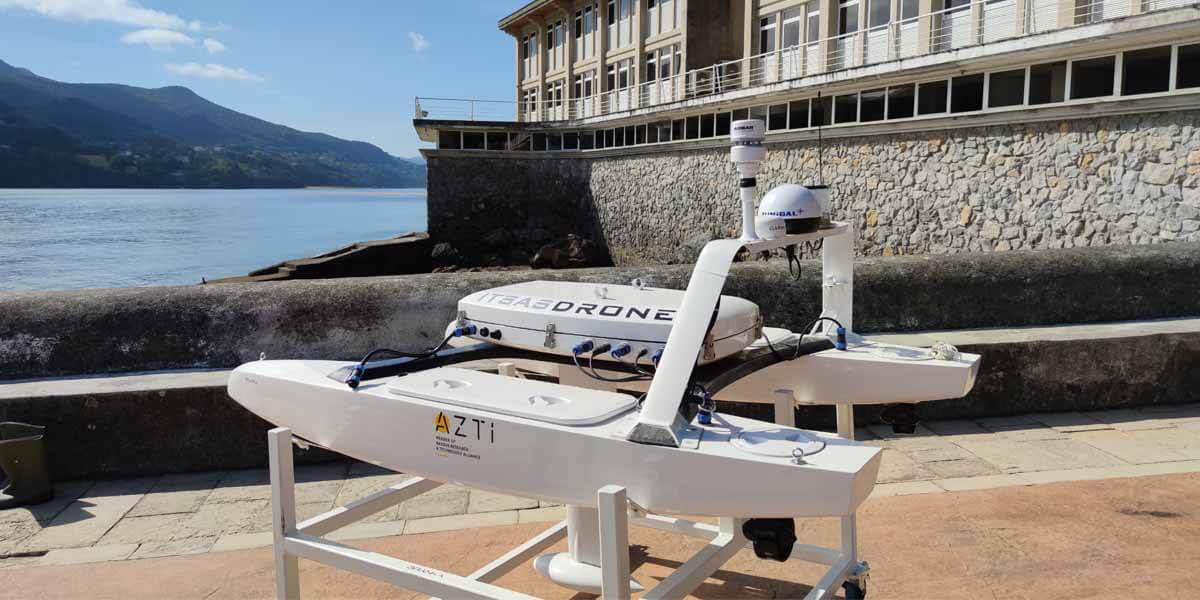 The company Branka Composites with AZTI's expertise in Big Data has manufactured the ITSASDRONE. It is an autonomous sea surface drone for long term missions on the sea surface, capable of carrying out different tasks operating autonomously, by means of an automated remote control with radio or satellite communication. It is a drone that operates 100% on renewable energy in the marine environment and with a zero emission propulsion system. The applications of the drone may range from oceanographic, meteorological or biological research to control by marine authorities, including target monitoring.
Applications
Oceanic research:

Hydrographic survey.
Oceanographic sampling.
Wave and current measurements.
Analysis of fish stocks.
Migration of marine species.
Measurements in dangerous areas.

Climate + ecology research:

Collection of meteorological data.
Global warming.
Air composition.
Solar activity.
Oil spill monitoring.
Marine debris detection.

Patrol + military:

Fishing industry control.
Coastguard services.
Target monitoring.
Detection of mines.
Spying.