An oceanographic vessel and eight light aircraft will simultaneously scan the Atlantic waters around Europe to estimate cetacean abundance.
This campaign for estimating cetacean abundance is part of an international initiative involving more than 80 scientists from Spain, France, Portugal, the United Kingdom, Germany, Denmark, the Netherlands, Norway and Sweden.
For AZTI, the campaign is part of the work being carried out as part of the CetAMBICion project, which is aimed at a coordinated strategy for the evaluation, monitoring and management of cetaceans in the sub-region of the Bay of Biscay and the Iberian coast.
Vigo, 5 July 2022. The SCANS-IV campaign, a study of the distribution and abundance of cetaceans in Atlantic waters throughout Europe, will take place from 3 to 31 July and will be the fourth edition of the campaign after those carried out in 1994, 2005-2007 and 2016.
This will involve simultaneous sampling in all European waters, using a zigzag route in which a team of more than 60 observers will search for evidence of the presence of whales, dolphins and porpoises through visual and acoustic sightings. Furthermore, water samples will be taken to determine whether it is possible to detect the presence of cetaceans by analysing DNA in seawater and using unmanned aerial vehicles (UAVs) to record and calibrate these analyses.
In Spain, the oceanic waters of the Bay of Biscay and west of the Galician shelf will be covered by the oceanographic vessel Ramón Margalef during nearly 30 days of navigation. The more coastal Spanish waters will be sampled by light aircraft flights.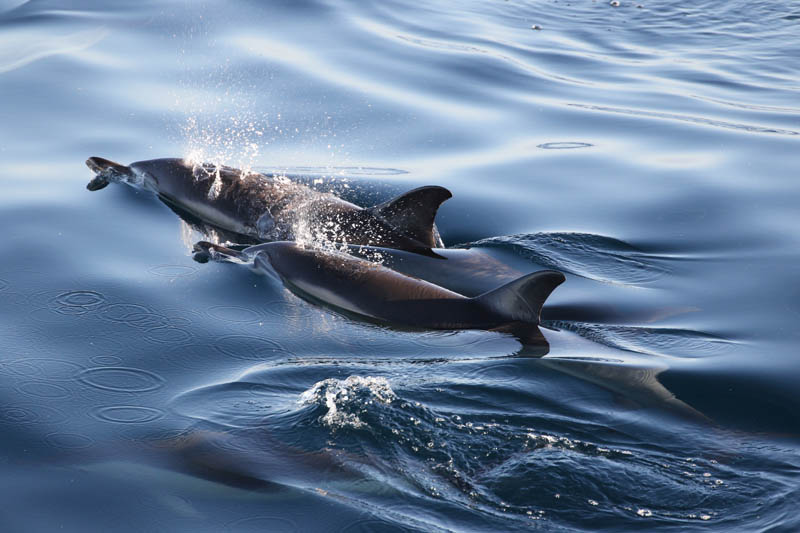 This campaign, which is part of the marine mammal monitoring programmes designed under the Marine Strategies Framework Directive, will allow determination of whether there have been changes in the distribution and abundance of the different cetacean species over the last few decades in the European Atlantic. This will enable management measures to be considered to ensure the conservation of these species throughout the European Atlantic.
The campaign will involve staff from the IEO oceanographic centres of Vigo, Murcia and the Canary Islands, as well as from the Institute of Marine Research (IIM-CSIC) and AZTI. The campaign is funded as part of the Ministry for Ecological Transition and the Demographic Challenge's assignment to the IEO for the implementation of the Spanish Marine Strategies and with Next Generation funds from the Ministry of Agriculture, Fisheries and Food's agreement with the Spanish National Research Council (CSIC) in the framework of the MERMACIFRA project. Moreover, the campaign also involves the NuTEC project, with support from Fundación Biodiversidad, and CetAMBICion, funded by the EU's DG ENV.