FOOD4SENIOR: What have we learnt about senior food needs?
FOOD4SENIOR is an EIT Food co-funded project that aimed to develop innovative value-added fish, meat and plant-based products for European senior consumers. Below we explain the main highlights of the project.
Senior citizens have special food needs
Over 65 years citizens represent the single fastest growing demographic group in Europe (30% of people will be over 65 in 2030), a challenge for the food industry as healthy ageing is affected by daily diet choice: we want to live longer and with a better quality of life.
Healthy food impacts on healthier ageing. Reducing portion size of meat products, increasing nutrient-density per portion (protein, dietary fibre and minerals) and replacing meat with plant-based ingredients are among the strategies for sustainable nutrition targeted for senior consumers.
There is a lack of exciting, protein-based food products for senior consumers that address nutritional challenges occurring with ageing. When developing food products for older adults it is important to keep in mind that they have specific needs, when it comes to protein intake and micronutrients, that can be satisfied by targeted nutrition strategies. Low protein intake is associated with poorer muscle strength and physical performance and chronic protein-energy malnutrition.
Finally, another important goal when developing food for senior consumers is to mimic the sensory experience during food intake. This sensory experience includes attributes, such as appearance, smell, taste and texture. This approach can help increasing food and beverage intake of elderly living in nursing homes, and may prevent the progression towards ingestion via stomach tube
FOOD4SENIOR: making food convenient, nutrient-rich and likeable for senior citizens
Food 4 Senior is an EIT Food co-funded project that aims to develop innovative value-added fish, meat and plant-based products for European senior consumers. The consortium, formed by two industrial partners (Maspex and Angulas Aguinaga), a senior association (E-Senior) and a research and technological centre (AZTI) have worked to create texture-modified food products for senior consumer: nutritious, convenient and easy to swallow.
Angulas Aguinaga has developed nutritionally improved surimi sticks and fish protein based new concepts.
Maspex has developed three different multifruit cocktails with rice, coconut and yogurt added
AZTI has developed three types of texture-modified meat products (using different processes and formulas including two types of meat (beef or lamb), mushrooms and plant-based fibre ingredients, as sources of protein (15.9 – 17.9 g/ 100 g), selenium (11.0 – 13.8 mg/ 100 g) and dietary fibre (3.1 – 3.4 g/ 100 g), respectively.  
To validate the sensory properties of these texture-modified meat products, 80 senior consumers, segmented in two age ranges (50-59 and over 60 years) tested the meat prototypes in AZTI sensory lab, showing an overall liking around 6/9 points. Perception of ease of chewing and swallowing, inclusion in the diet, purchase intention, suggested improvements and preferences were analysed. Main findings showed that senior consumers would increase their willingness to include nutrient-dense and texture-modified meat in their diet after being informed of their nutritional benefits.
E-seniors tested the innovations developed by using two qualitative analyses tools: online surveys and focus groups in France.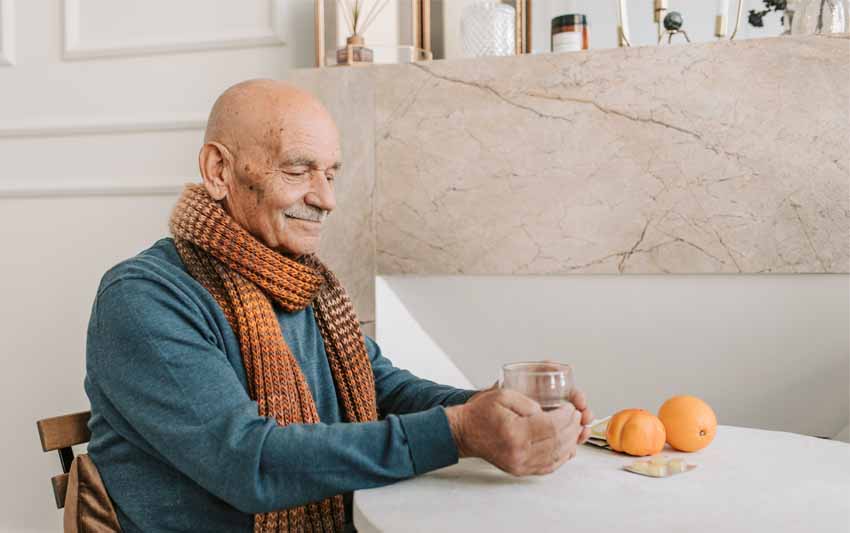 What have we learnt?
As a conclusion, it has been shown how the use of nutrient-rich plant-based ingredients contribute to improve the nutritional profile of texture-modified meat products targeted for senior consumers. This sustainable nutrition strategy allowed claiming source of protein, fibre, selenium and zinc per portion. Differences in texture-modified meat products were detected by the multiple penetration test and the compression blade test, respectively.
Here are some interesting insights about consumers' perceptions on the products:
In general, female participants liked appearance and odour more than male.
Age-wise, participants from 50-59 years liked appearance and odour more than participants over 60 years. The latter found more difficulties in chewing and swallowing the hybrid meat products, meaning that this perception decreased with age.
Chewing and swallowing easiness was mostly perceived in samples with lamb meat and higher degree of mincing.
Finally, when nutritional information was given to the consumers, the percentage of diet inclusion increased significantly for the three types of hybrid meat.
Over 65% of participants claimed improvements in the hybrid products, especially in texture, taste and appearance.
Around 45% preferred lamb sample as first choice.
Finally, we can coclude that nutrient-dense food, with optimum sensory quality, can have an impact on a better nutrition for a healthy aging and a sustainable food system.