Beer by-products, a nutritious alternative for aquaculture fish feed
The AZTI technology centre, within the framework of the European Life Brewery project, has analysed the effect of incorporating waste from the brewing industry into the diets of rainbow trout reared in aquaculture farms.
The results, compared with those of commercial feed, show that they can be a more economical and sustainable source of feed for aquaculture fish.
06 October 2022– The Food and Agriculture Organization of the United Nations (FAO) put the total production of aquaculture at 82.1 million tonnes worldwide in 2018. This is a growing sector that demands solutions to improve its profitability and ensure its sustainability, mainly in the search for nutritional alternatives to produce current feed for fish raised in aquaculture farms, 46% of total fish production in 2018.
Not surprisingly, the diet of these fish, which can account for up to 70% of the production costs for fish farmers, is largely based on animal-based ingredients such as fishmeal and fish oil.
In this context, a team made up of researchers from the AZTI technology centre, a member of the Basque Research and Technology (BRTA), and the Institute of Agri-Food Research and Technology (IRTA), within the framework of the European Life Brewery project, has analysed the effect of introducing beer by-products (yeast and bagasse) as an ingredient for feeding aquaculture rainbow trout.
"We have tested different formats of the by-products, both dry and hydrolysed, and we have also compared them with the nutritional properties of a dry commercial yeast and another hydrolysed one", explains David San Martín, AZTI expert and coordinator of the research.
The result of this work, which is based on the idea of a circular economy and the revaluation of waste from brewing production, was that fish fed with feed made with 20% yeast, 15% bagasse and only 15% fishmeal grew in a similar way to those fed with commercial feed without affecting their quality and health.
"These industrial by-products can be a good source for reducing the use of animal ingredients in aquaculture, considerably reducing production costs and increasing the sustainability of both sectors, as it will also allow the brewing industry to get rid of two of the main waste products in its production", adds the AZTI expert.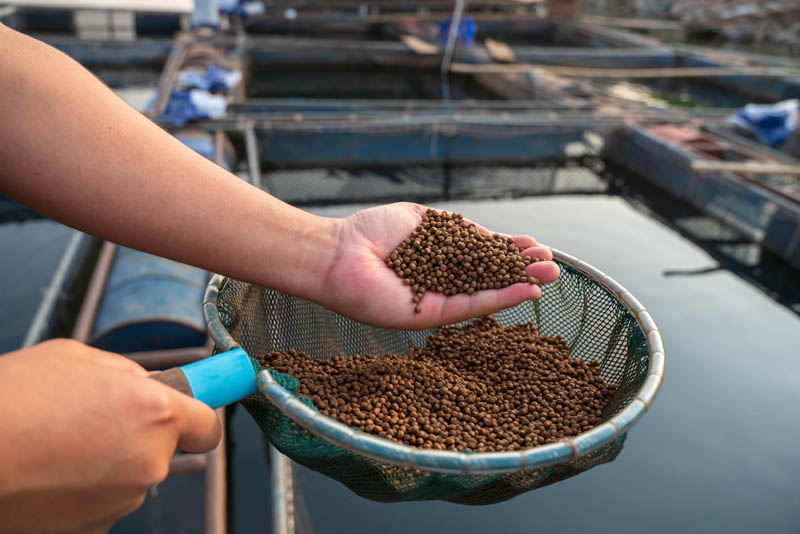 More than 8 million tonnes
Thousands of tonnes of food by-products are produced daily in Europe and end up as waste due to the lack of solutions for their reuse. In the case of the brewing sector, more than 8 million tonnes of organic-rich by-products are generated each year: 7 million tonnes of bagasse and 1 million tonnes of yeast.
"Bagasse and yeast from beer production are high in protein and fibre, as well as in mineral lipids, vitamins and other bioactive compounds. It has also been shown to be digestible," says David San Martín.
Thanks to projects such as Life Brewery, AZTI experts estimate that at least 75% of the by-products generated by the European brewing industry could be used as feed ingredients and replace those of animal origin, the production of which involves a higher economic cost and environmental impact.