Raising awareness and finding solutions to fight food waste
Jaime Zufía, Head of the Efficient and sustainable food chain area of AZTI
It is estimated that, in the Basque Country, wastage exceeds 350,000 tonnes, which is 160 kilos per person per year. Most of this (53%) is produced in households, hence the importance of raising awareness of this problem among consumers. From this, a series of questions (and their corresponding answers) arise and give us the clues to seek joint solutions that allow us to work towards fighting food waste.
Are we aware of the sustainability consequences of food waste?
First of all, we must bear in mind that the production, transformation, transport and consumption of food requires the use of natural resources: water, energy, materials, etc. It also generates a series of waste and emissions. Among other impacts, this accounts for between 25 and 30% of the total greenhouse gas (GHG) emissions that have led to the current climate crisis.
This is why any effort made to produce and bring food to the consumer, when it is not consumed, is wasted.
In that sense, food loss and waste has caused 8-10% of global warming gas emissions from food during the period 2010-2016, according to the latest report of The Intergovernmental Panel on Climate Change (IPCC).
At a collective level, both institutions and society are very aware of this problem. However, at an individual level, I would say not so much. It is necessary to continue working on raising awareness and sensitising citizens.
What can be done to move forward in raising awareness and finding solutions?
Society, institutions, the catering sector, companies involved in the production process… There are many actors involved. It is necessary to work in a coordinated way among all the agents involved to first identify and quantify specifically where and why food losses and food waste are generated, as a basis for seeking solutions at all levels: industry, households, etc.
In this regard, the Basque Government has promoted the creation of a Basque Platform against FOOD WASTE, which is being coordinated by ELIKA (Basque Food Safety Agency), the aim of which is to promote and support a series of specific actions aimed at preventing and reducing the amount of food wasted throughout the food production, supply and consumption chain in the Basque Country.
AZTI participates very actively in two of the operational roundtables, which are: Sources of information and data, as well as support and promotion of research and the implementation of Solutions.
In relation to the search for solutions, on the one hand, we must work towards a much more efficient food chain that generates a minimum amount of food fraction losses, and, on the other hand, we must work at the level of consumers, raising awareness of the problem and simple measures that they can implement in their homes.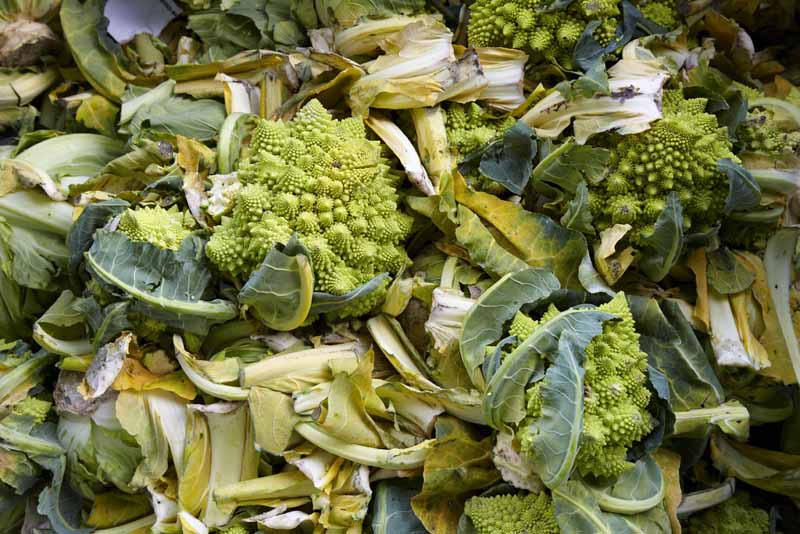 Where do we start to combat the problem of food waste?
We must return to a "nothing can be wasted" mentality, not only for economic reasons but also for a culture of respect for the planet and the people who live on it. At the consumer level this concept is easy to understand. However, at an industrial level, it is necessary to tackle the integral use of one hundred percent of food resources, by means of advanced solutions and technologies on which we are working at AZTI technology centre.
In this sense, for example, we are working on the development of processes under the concept of "BIOREFINERY", in which we extract components and substances of high commercial value from unused food fractions, but we also seek to make use of the fractions left over from these processes. The aim is that one hundred percent of the organic matter is used in different industrial and/or commercial applications.
At AZTI, we are working hard to obtain products to reuse 100% of food by-products in different applications both for humans (ingredients, high-value substances, nutraceuticals, new foods) and for animals (livestock, aquaculture, pets). When the use of leftover fractions in these applications is not possible, for hygienic or other reasons, other lines of use can be considered, such as biomaterials or bioenergy.
Where does the future of sustainable food need to go?
Firstly, one of the most important areas of work is the development of more eco-efficient food transformation technologies and processes, which on the one hand require fewer resources (water, energy, materials) and on the other hand minimise food losses. With this objective, the eco-design of new foods and diets plays a fundamental role, i.e. predicting what environmental impacts a food is going to have when it is being designed, in order to modify the design and reduce these impacts before starting to build the facilities necessary for its production.
Another very important line of action is the development of new processes, biotechnologies and business models for the recovery of by-products as new sustainable ingredients in human and animal food. In this sense, at AZTI we are working on the search for new sustainable sources of proteins and healthy compounds from food by-products.
Furthermore, the application and integration of 4.0 technologies and the digitisation of the food chain is essential to, on the one hand, increase efficiency and reduce rejects and reprocesses in the food chain processes, as well as to predict consumer demand and thus be able to manufacture and market only what is going to be consumed. Digitalisation will also help to predict and act preventively in the event of problems or anomalies that could result in having to waste, for example, a batch of food product.
Finally, it is necessary to innovate in the development of new models and tools for communicating sustainability between links in the chain and to the consumer, so that responsible purchasing can be promoted through truthful and robust, but at the same time easily understandable, information.