AMBI (AZTI's Marine Biotic Index)
Assessment of the ecological and environmental status of the marine environment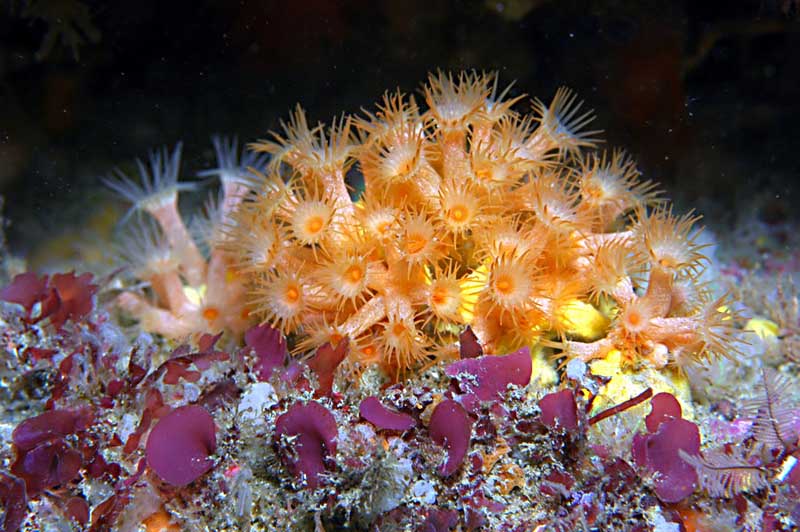 AZTI has developed diverse methods for the assessment of the ecological and environmental status of the marine environment. These include AMBI and M-AMBI (multivariate-AMBI) tools to determine the state of soft-bottom macroinvertebrate communities.
This software application (downloadable at ambi.azti.es, and containing a list of over 7.000 species all over the world) allows the environmental impact assessment of different human activities on the marine environment, such as discharges, dredging, public works, aquaculture, etc., and the marine environmental recovery upon termination of these activities. Moreover, it enables to predict the impact that a new activity may have, proposing suitable measures to minimise such impact.
The tool has been used to:
Determine the ecological status of the marine environment according to the Water Framework Directive (WFD), the environmental status and seabed integrity as per the Marine Strategy Framework Directive (MSFD), and, in general, the impact on benthos.
Assistance in the sustainable use of the marine environment, in accordance with management decision-making.
The AMBI tool enables the environmental impact assessment or forecasting from different human activities, proposing the appropriate measures to minimise impact
Applicable sectors
Public administrations and environmental agencies.
Marine energy, mining, aquaculture, chemical and oil companies.
Advantages
Knowledge and distribution forecasts of the impact that your business may have, minimising it before it happens by selection of the most appropriate location, size, etc.
Calculation of the loading capacity for a place (e.g. for aquaculture) to avoid impact.
Compliance with legislation in force that requires the determination of the ecological status.
Compliance with port dredging management recommendations.
The AMBI and M-AMBI tools are used worldwide
An inspiring tool
Having recommenced mass use of status assessment tools in 2000, AMBI (AZTI's Marine Biotic Index) has served as inspiration for other indices.
Proven track record
Official use of AMBI, in the WFD, by the governments of Portugal, Spain, France, Ireland, United Kingdom, Germany, Italy, Slovenia, Romania, Bulgaria, Denmark and Norway.
Official use of M-AMBI, in the WFD, by the governments of Spain, France, Germany, Italy, Slovenia, Romania and Bulgaria.
Recommendation by the World Wildlife Foundation (WWF) for its worldwide use in aquaculture impact monitoring.
Study by the Chilean Government for its official use in the aquaculture impact monitoring.
Study by the United States Environment Protection Agency (EPA) for its use in estuarine and coastal assessment throughout the country.
Around 450 scientific citations for AMBI and almost 200 for M-AMBI.
Use of both tools in many places around the world, on all five continents.