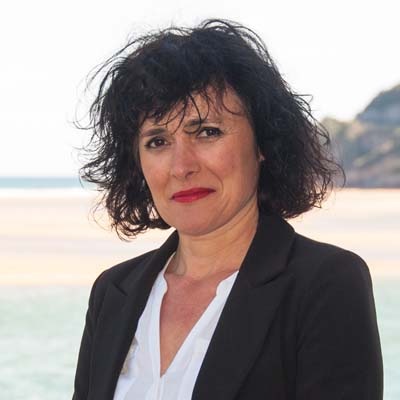 Leire Arantzamendi
Senior Researcher. Efficient Use of Resources (Marine Technologies)
Aquaculture, Human Activities and Marine Spatial Planning,
Dirección:
Txatxarramendi ugartea z/g Sukarrieta Bizkaia 48395 Spain
Descripción:
She has 12 years of expertise in aquaculture and seafood product development and quality assessment. PhD. Thesis in Marine Sciences from the ULPGC (Canary Islands, Spain) developed at ICCM (Canary Islands, Spain) and INRA (St. Peé Sur Nivelle, France) in 2002. Postdoc position at The Polytechnic University of Catalonia (Barcelona, Spain) (2002 to 2003). Granted by BIZKAIA: XEDE with a contract for the incorporation of Basque talents into research institutions of Biscay (Spain) for the period 2006-2009, managing a research group on Food Technology (LEARTIKER, S.COOP). Incorporated in AZTI in October 2010 as a senior researcher involved in aquaculture projects. In 2012 she won a TORRES-QUEVEDO contract from the Spanish Ministry of Science and Innovation. Participation in several EU projects on fish nutrition and welfare, and in industry projects concerning substitution of fishmeal and fish oil by plant proteins and oils in commercial diets for seabream, seabass and sole.