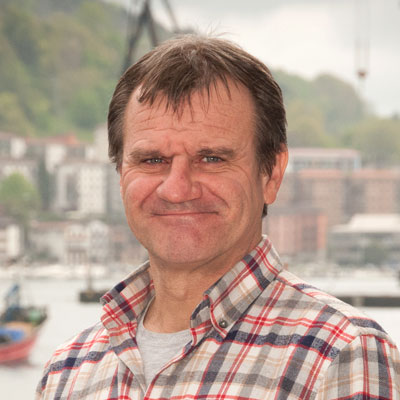 Joxe Mikel Garmendia
Researcher. Marine and Coastal Environmental Management
Assessment of the Marine Environment Health Status, Integrated assessment of living resources.
Dirección:
Herrera Kaia, Portualdea z/g Pasaia Gipuzkoa 20110 Spain
Descripción:
In AZTI since 2005, in the Marine Research Division (Marine Environment Management section). Resarch focused on the macrobenthic invertebrates, population dynamics, oil spills effects, exploitable coastal resources assessment, seagrasses, including aspects on biodiversity, human pressures, management and restoration, ecotoxicological bioassays to evaluate the potential toxicity of bottom sediments. Has collaborated in many projects, both at national and international level. Is (co)author of multiple scientific and technical national and international publications (58), also technical reports and international congress communications (135).