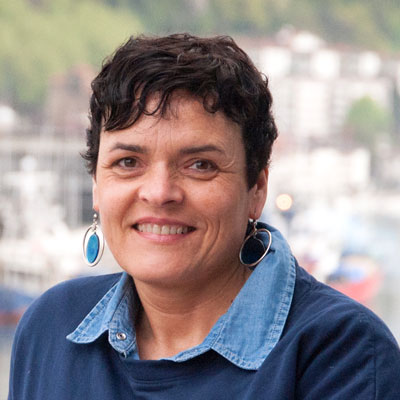 Beatriz Beldarrain
Laboratory Technician. Marine Laboratory Analysis
Analytical Services.
Dirección:
Herrera Kaia, Portualdea z/g Pasaia Gipuzkoa 20110 Spain
Descripción:
Laboratory technician with extensive experience in ichthyoplankton studies, identification of eggs and larvae of commercially important pelagic fish as well as classification according to different development stages. Participation in different workshops on Mackerel and Horse Mackerel (2003 -2006); Engraulis encrasicolus and Sardina pilchardus (2002). Extensive experience in oceanographic campaigns and in biological onboard and port sampling. Specialist in the preparation of larval and juvenile anchovy and mackerel otoliths and Chief Analyst of daily growth of these species, as a member of the ICES 2013 working group. Extensive experience in physical-chemical issues of sediment and water.