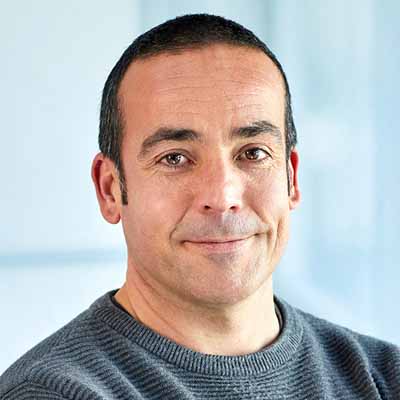 Unai Cotano
Head of Marine Ecosystems Functioning
Integrated assessment of living resources, marine ecosystems functioning
Dirección:
Herrera Kaia. Portualdea z/g 20110 - Pasaia (Gipuzkoa) Spain
Descripción:
Background: Marine Biology
Competencies:
Ecology of Marine Systems
Fish Biology
Recruitment processes and population dynamics
Unai Cotano has got a PhD in Biology by the University of the Basque Country. Currently, he has got a position as Head of a Research Area (Functioning of Marine Ecosystems Area). 15 year experience in the study of the factors which regulates the survival of the early life stages of pelagic fish population, their recruitment and the influence on population dynamics. He has participated in more than 20 papers published in international SCI journals (he has an h index of 10) and has got more than 50 contributions to national and international congresses. He has participated in several international expert groups in the framework of recruitment, dynamics and management of pelagic fish population at ICES. He has been the leader of near 20 research and consultancy projects. He has supervised one PhD student and is currently supervising 2 PhD students.