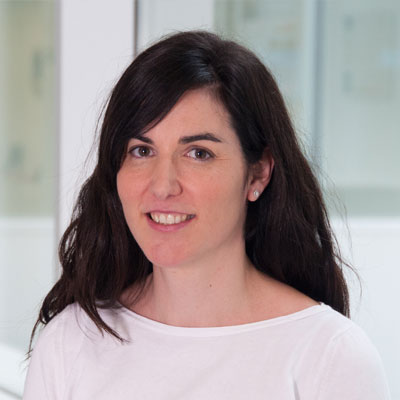 María Lavilla
Researcher. Food quality, safety and indetity.
Food Safety, Food Control, Biotechnology and Food processing technologies.
Dirección:
Astondo Bidea, Edificio 609 Parque Tecnológico de Bizkaia Derio Bizkaia 48160 Spain
Descripción:
PhD in Food Science and Technology, specialized on Food microbiology. She is mainly involved in the isolation and characterization of microorganisms of interest for the food industry (improved fermentations, probiotics…) and the isolation and use of bacteriophages (phages) and phage lytic proteins for bacteria control in foods. She also works in the study of the effect of emerging technologies in shelf-life and microbial reduction (Challenge tests, spores and pathogens culture, P3 safety laboratory).