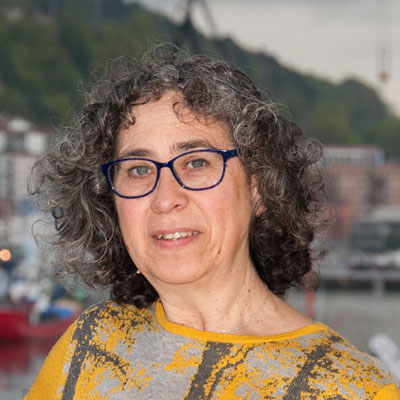 Maite Cuesta
Laboratory Technician. Marine Laboratory Analysis
Analytical services, Operational oceanography, Marine ecosystems functioning and Conservation of marine ecosystems.
Dirección:
Herrera Kaia, Portualdea z/g Pasaia Gipuzkoa 20110 Spain
Descripción:
Laboratory Analyst in the Marine Research Area since 1985. Extensive training in collecting samples of water, sediment, biota … in the field, as well as its subsequent processing in chemical, biological and sedimentological laboratories. Extensive training in water analysis techniques, microbiology, sensory, marine biology. Extensive experience in oceanographic campaigns (Gulf of Bizkaia, North Sea and Atlantic Ocean): hydrography, acoustics and processing of biological samples. Main collaborator in the management of stock and logistics of sampling material.