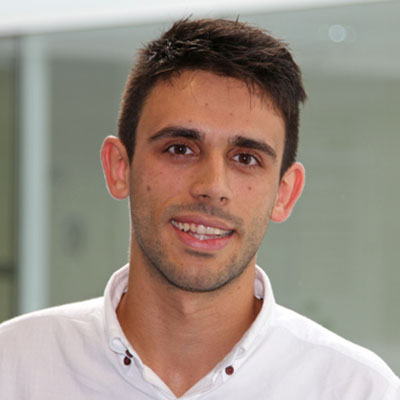 Javier Amezaga
PhD Student
Customized Food Solutions for Health Prevention, Customized food solutions for Population with Severe Diseases, Accurate Nutrition and Food Personalization, Cell Membrane Lipidomics.
Dirección:
work Astondo Bidea, Edificio 609 Parque Tecnológico de Bizkaia Derio Bizkaia 48160 Spain
Descripción:
PhD student working on cancer cell membrane lipidomics. Master's degree in forensic analysis, Master's degree in nutrition and health, Bachellor's degree in Biochemistry and Molecular Biology.