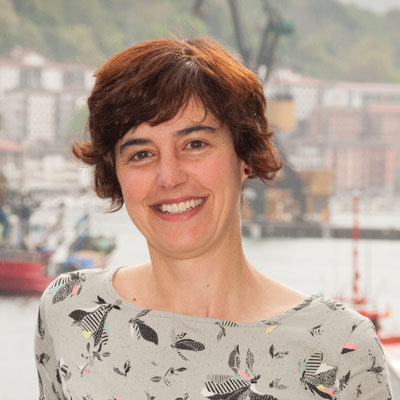 Izaskun Zorita
Researcher. Marine and Coastal Environmental Management
Assessment of the Marine Environment Health Status, Environmental Impact and Quality, Aquaculture, Marine Ecosystems Functioning.
Dirección:
Herrera Kaia, Portualdea z/g Pasaia Gipuzkoa 20110 Spain
Descripción:
European PhD in Biology (2006) at the University of the Basque Country (Spain). During 2007-2008 she combined research activities on biological effects of contaminants in the marine environment with teaching Cell Biology and the postgraduate course on Cell Biology in Environmental Toxicology at the University of the Basque Country. Since 2008, she works as a researcher in the Marine Research Division of AZTI in activities related to ecological and environmental status assessment for the implementation of the Water Framework Directive and Marine Strategy Framework Directive. Expertise in ecotoxicology (bioassays, biomarkers and bioaccumulation) and strategies to combat and assess biofouling formation in the marine environment. She has been involved in more than 20 national and international projects. She is author of 10 publications, 1 book chapter and more than 30 international conferences.