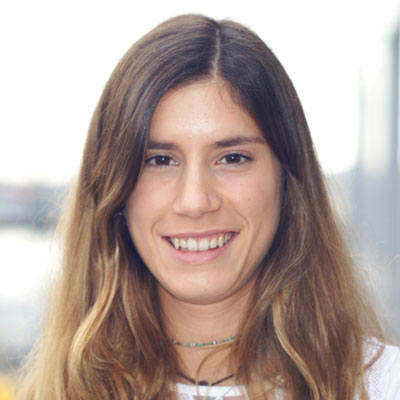 Iraide Artetxe
PhD Student. Sustainable Fisheries Management
Integrated Assessment of Living Resources, Ecosystem Approach to Management.
Dirección:
Herrera Kaia, Portualdea z/g Pasaia Gipuzkoa 20110 Spain
Descripción:
BSc in Biology (UPV-EHU, 2010-2014) and Erasmus Mundus MSc in Marine Environment and Resources (National Oceanographic Centre-University of Southampton, Plentzia Marine Station-UPV/EHU and Faculté des Sciences-Universitè de Liège, 2014-2016). Currently, PhD student at AZTI with a grant from the Department of Economic Development and Infrastructures of the Basque Government. My research focuses on the study of tropical tuna stock structure in the Indian Ocean combining both genetic and otolith microchemistry approaches.