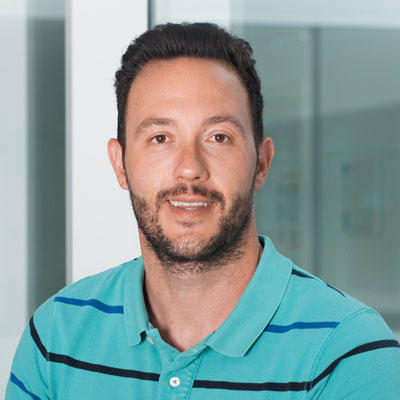 Iker Gandía
Laboratory Technician. Food Quality, Safety and Identity
Food Safety, Food Control, Food Identity, Analytical Services.
Dirección:
Astondo Bidea, Edificio 609 Parque Tecnológico de Bizkaia Derio Bizkaia 48160 Spain
Descripción:
Senior Technician in Environmental Health and Intermediate Technician in Occupational Risk Prevention. Laboratory Technician specialising in the analysis of foods, water and drinks. In 2008, he began working as a laboratory technician in the AZTI Microbiology Laboratory. He works in accordance with standard UNE-EN ISO/IEC 17025.
Analysis through pathogen research techniques using traditional methods and RT-PCR. He works with microbial count methods. Calibration and verification of equipment as per ISO 17025. He is qualified to work in level 2 and level 3 biosafety conditions.