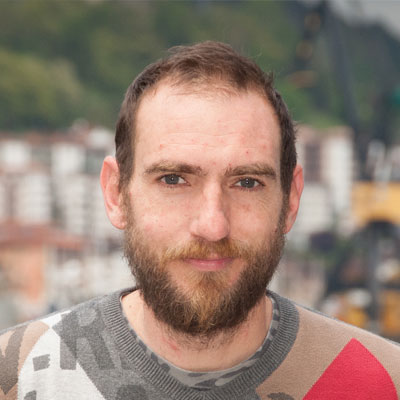 Igor Arregi
Senior Researcher. Sustainable Fisheries Management
Observation and data, marine ecosystems functioning, integrated assessment of living resources, conservation of marine ecosystems, operational oceanography
Dirección:
Herrera Kaia. Portualdea z/g 20110 - Pasaia (Gipuzkoa) Spain
Descripción:
Marine Research Division in AZTI senior researcher leading projects on temperate tuna (electronic and conventional) tagging and collaborating in tuna direct assessment methods.
Main research areas related to tuna stocks and tagging: sonic tracking, internal archival tagging, and pop-up tagging projects, with the objective of a better knowledge of horizontal and vertical distribution of bluefin and albacore tunas in the Northeast Atlantic. Conventional tagging projects include data management, experimental design for stock migration estimates, analyses of recovery rates in relation with electronic and conventional tagging procedures. He is also expert in bluefin and albacore ecology from small scale behavior to population dynamic modeling including environmental interactions, direct stock abundance evaluation research method applied to pelagic species. Other research are trophic ecology modeling and mesoescale physical oceanography.