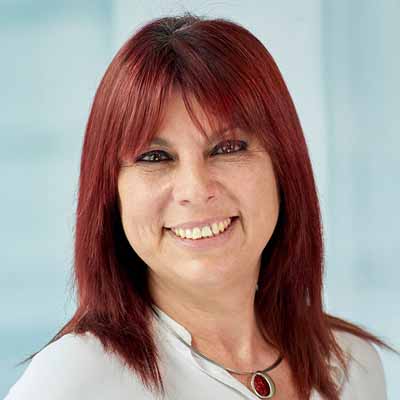 Idoia Olabarrieta
Senior Researcher. Efficient and Sustainable Processes.
Food chain 4.0, production efficiency and savings, food processing technologies
Dirección:
Parque Tecnológico de Bizkaia Astondo Bidea. Edificio 609 48160 - Derio (Bizkaia) Spain
Descripción:
I am Industrial engineer and PhD in Polymer Technology with experience in techniques to improve the functionality and characterization of biopolymer films for food packaging. Since I joined AZTI in 2006, my work as a researcher has focused both on the use of innovative technologies to improve the preservation of foodstuff and on the development of non-destructive sensor solutions for monitoring food integrity. Currently leading the research line of food and food processes monitoring through non-destructive techniques. My work is focused on the development of solutions for monitoring parameters related to food and food processes (quality, shelf life, etc.) using different techniques (vis/NIR spectroscopy, microwave sensors, etc.). At the same time I am actively collaborating in different initiatives for advising and guiding food industries about the emerging intelligent technologies within the Industry 4.0 framework and how to implement them in an efficient way, based on a previous diagnosis of the company. During my professional career, I have acquired great experience in the participation and leadership of innovation and applied research projects, both in collaboration with single food companies and in larger collaborative projects at National and European level (FP7, H2020, EIT-food, etc.).