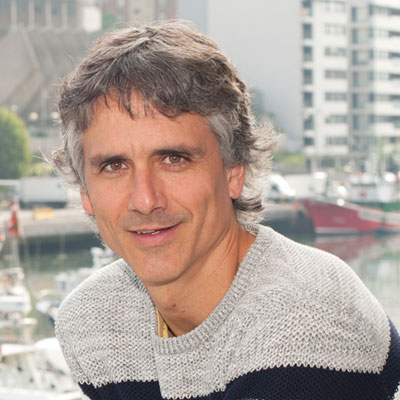 Haritz Arrizabalaga
Principal Researcher. Sustainable Fisheries Management
Integrated Assessment of Living Resources, Ecosystem approach to management, Climate Change and Marine ecosystems functioning.
Dirección:
Herrera Kaia, Portualdea z/g Pasaia Gipuzkoa 20110 Spain
Descripción:
Haritz Arrizabalaga is PhD in Marine Science and leads research projects about tuna fisheries and population dynamics since 1999. Active member of the Standing Committee for Research and Statistics (SCRS) of the International Commission for the Conservation of Atlantic Tuna (ICCAT) for the last 19 years, and current chair of the albacore tuna working group. Main research areas include tuna stock assessment and management, environmental influence on population dynamics, stock structure, habitat use and migration. He has published more than 65 peer reviewed publications, coedited one book and two special issues, and contributed over 70 working documents in both ICCAT and IOTC.