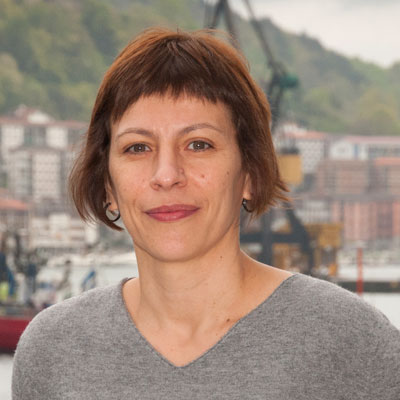 Almudena Fontán
Senior Researcher. Marine Ecosystems Functioning
Climate Change, Observation and Data, Environmental impact and quality, Operational oceanography.
Dirección:
Herrera Kaia, Portualdea z/g Pasaia Gipuzkoa 20110 Spain
Descripción:
Fontan received a BSc in Marine Science (ULPGC), an MSc in Science and Marine Technologies (University of Cantabria), an MPhil in Physical Oceanography (National Centre of Oceanography, UK) and a PhD in Science and Technology (University of the Basque Country). Short-term postdoctoral research at the Scripps Institution of Oceanography (University of California). Fontan's work deals with air-sea interaction, hydrography and ocean climate with emphasis on their influence on marine ecosystems. She is member of the ICES Working Group on Oceanic Hydrography.