AZTI leads the development of an advanced biocontrol tool against Campylobacter in poultry.
Campylobacteriosis, the most frequently reported food-borne illness in Europe, with an associated average cost of 2,400 M€/year.
The increase of antibiotic resistance makes it critical to develop novel non-antibiotic based strategies to reduce Campylobacter risk within the EU poultry sector.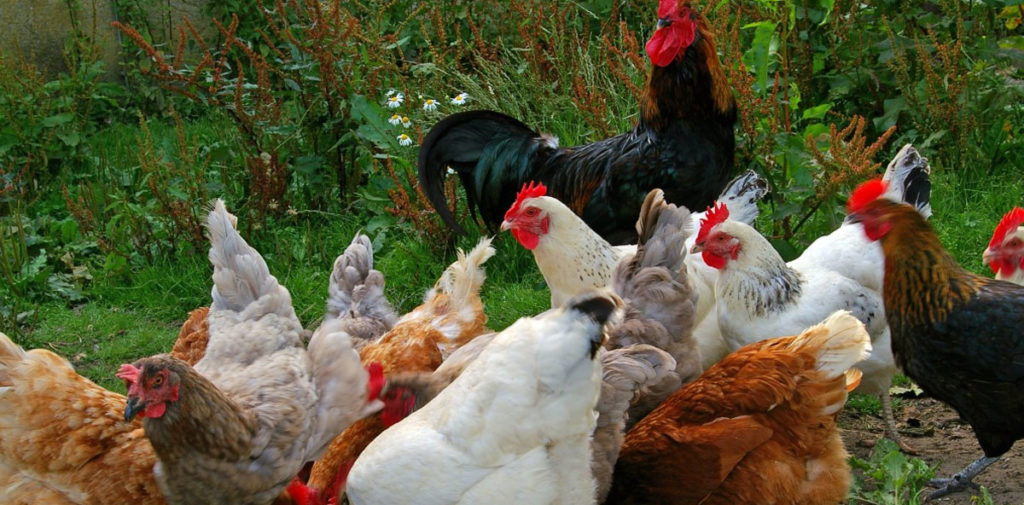 Campylobacter is one of the greatest concerns in the poultry sector. The European Union is the third largest poultry producer in the world, with a yearly production of 15.2 million tons of poultry meat, which is also the most frequently eaten meat. However, the consumption of poultry products, especially chicken meat, is considered the most common route for human campylobacteriosis, the most frequently reported food-borne illness in Europe, with 246,158 reported cases in 2017 and an estimated associated cost of 2,400 M€/year.
Different mitigation strategies have been proposed in order to control Campylobacter in the primary production. Standard control measures at farm level rely upon the use of antibiotics, which promote the selection and spread of multidrug resistant strains, an additional threat to public health, that is becoming increasingly prevalent in Campylobacter. Other strategies include biosecurity measures, reduction of slaughter age, vaccination or the use of pre-/pro-biotics or other antimicrobials (e.g. bacteriocins) as feed additives. Some of these approaches have facilitated the currently existing Campylobacter reduction. However, their inability to solve the entire problem places them as complementary hurdles in a synergistic approach. Different decontamination processes have also been proposed as effective anti-Campylobacter treatments for carcasses. However, no chemical decontamination treatments are currently authorized in the EU, and physical treatments, like freezing and heat treatment, have a negative effect on the product appearance and quality.
Therefore, the pressure to reduce Campylobacter prevalence in poultry is rising, and it is becoming critical to develop novel non-antibiotic based strategies to reduce the Campylobacter risk within the EU poultry sector.
Within the C-SNIPER project, five European partners (AZTI, Institute of Animal Reproduction and Food Research PAS, University of Turin, Phage Technology Center GmbH and O.R.A. Società Agricola) aim to reduce the prevalence of Campylobacter in poultry through the development and validation of an innovative, efficient and non-antibiotic based mitigation strategy that can be integrated into existing hygiene protocols. Specifically, this activity will develop a bacteriophage-based solution to be used as natural antimicrobial in farm, slaughter and/or processing facilities. The use of Campylobacter-infecting phages as a food safety strategy is desirable as they are natural specific enemies of this pathogen (harmless to plants, animals and humans), do not affect the normal microbiota of the host or alter food properties. In fact, there are already some commercial phage-products against Listeria monocytogenes, Escherichia coli and Salmonella used in food, but no Campylobacter specific phage product is available up till now.
The developed C-SNIPER phage-tool, that is expected to be validated in 2020, will fill the market need for an alternative product to reduce the antibiotic usage in poultry and will address the risk of Campylobacter by producing healthy, safe and high-quality poultry products, with the consequent positive impact on the sector, poultry meat safety and public health economy, consumers protection and trust, and social welfare. Consequently, this project will also promote the growth of the EU poultry sector, will increase its scope in domestic/export markets and will strengthen the competitiveness of all partners addressing this long-lasting issue at national and EU level.
EIT Food, improving food together.
EIT Food is Europe's leading food innovation initiative, working to make the food system more sustainable, healthy and trusted.
The initiative is made up of a consortium of key industry players, startups, research centres and universities from across Europe. It is one of eight Innovation Communities established by the European Institute for Innovation & Technology (EIT), an independent EU body set up in 2008 to drive innovation and entrepreneurship across Europe.
EIT Food aims to collaborate closely with consumers to develop new knowledge and technology-based products and services that will ultimately deliver a healthier and more sustainable lifestyle for all European citizens.