Sanygran
Plant-based products for a sustainable, healthy and tasty diet
Tuna-flavoured bites
Innovative product based on vegetable protein (soya), presented in irregular pieces with a firm, juicy texture and a pleasantly salty taste reminiscent of tuna.
Mediterranean chicken bites
Innovative, healthy and tasty option of chicken-flavoured vegetable snacks with Mediterranean herbs. With a meaty, firm and juicy texture.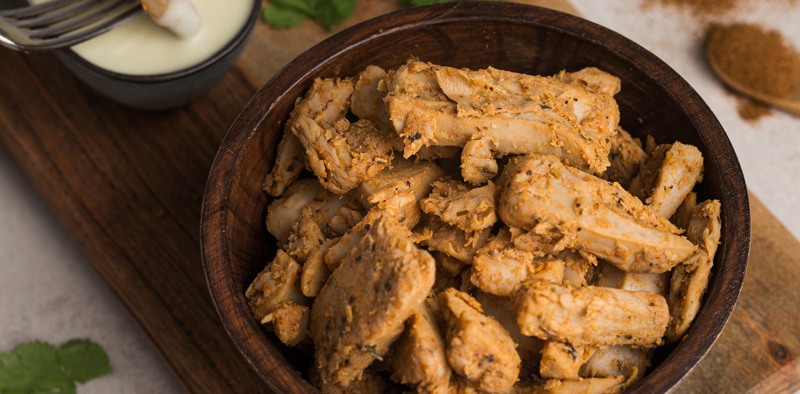 Buenggies FajitasTex-Mex style
Innovative, highly nutritious ready-made dish with a Mexican twist, an easy-to-prepare, 100% plant-based fajita filling.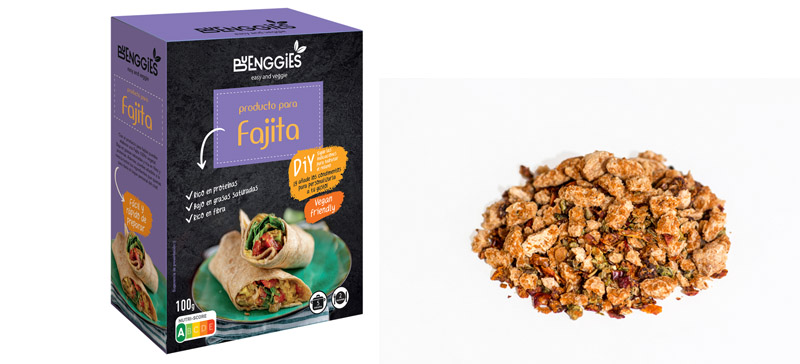 Buenggies burger product
A vegetable and healthy hamburger alternative, made with legumes and cereals, with a very complete nutritional formula.
Tuna-flavoured bites

Excellent alternative to traditional tuna options with only 6 ingredients.
It can be eaten straight away or pre-cooked, making it stand out for its versatility and convenience.

Mediterranean chicken bites: Product made with 2 technologies: wet extrusion and aeration technology, which gives the product a softer texture in the mouth and visually brings it closer to poultry meat.
Buenggies Fajitas Tex-Mex style: Vegetable proposal for sale on the ambient ready meals shelf, easy preparation and preservation.
Buenggies product for hamburguers:

Easy to prepare and store at room temperature.
100% customisable by the consumer: allows the desired ingredients to be added when forming the burger.