Coca-cola
Convenience and sustainability
Pet 500 with attached cap
In 2021, we took another step forward in our commitment to achieve "A World Without Waste" with a new milestone in eco-innovation and design: the first pilot test of caps attached to the bottle in Spain. Little by little, these bottles have reached the different territories in Spain.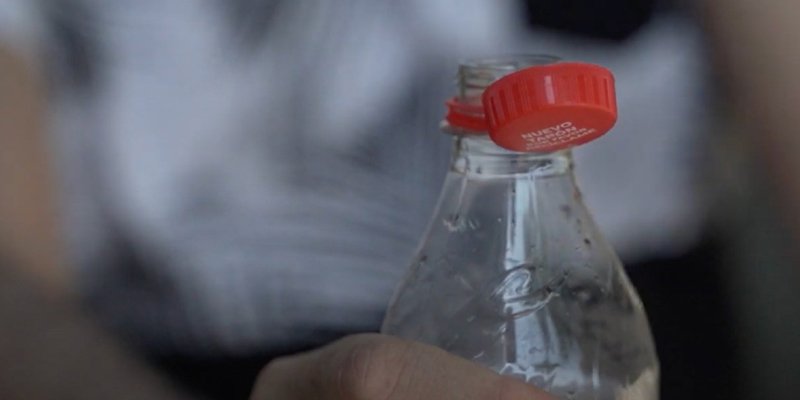 Fuze Tea
Coca-Cola is launching Fuze Tea in Spain soon. This ready-to-drink tea brand fuses its three natural ingredients -tea, fruit flavor and herbal notes- and will arrive in the country in two varieties: 'Lemongrass Black Tea' and 'Peach and Hibiscus Black Tea'. Both will be available in 400-milliliter and 1.25-liter PET bottles in the modern food and convenience channels. They will also be available exclusively in a low-calorie version. This is an innovative product in the company's portfolio.
PET500 100% rPET
Coca-Cola has taken the final step in its sustainable packaging management strategy, reaching 100% recycled plastic (rPET) in Spain and Portugal for PET 500ml* plastic containers. This is the result of the company's route towards the circular economy, which approaches sustainable packaging management from three main approaches: reduce, reuse and recover.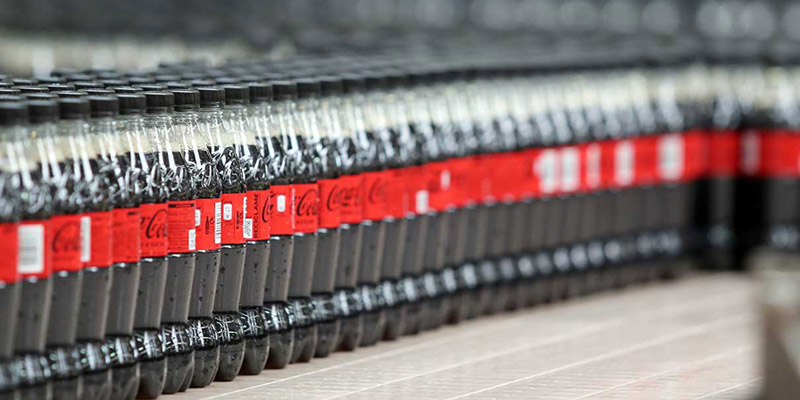 Can Collar
The CanCollar® system is an innovative solution made of recyclable cardboard that allows multipacks to be grouped in a sustainable and environmentally friendly way, with a process that does not require the use of glue or adhesives.
Pet 500 with attached cap: The new caps mean a bottle lightening that saves about 3,500 tons of plastic per year. With this pilot launch, we are ahead of the requirements of the European directive on single-use plastics, which will come into force in July 2024, and we are also committed to innovation in our packaging to make it more sustainable and encourage recycling.
Fuze Tea:It is Coca-Cola's first global brand of ready-to-drink teas and arrives in Spain backed by its track record in nearly 90 countries around the world, including Mexico, Italy, France, Romania, Belgium, the Netherlands or Germany. Launched in January 2018, it has already positioned itself as the second leading brand in its category throughout Europe.
PET500 100% rPET: The use of 100% recycled plastic in 500ml* containers saves more than 6,000 tons per year of virgin plastic and the reduction of 4,174 tons of CO2 in Iberia.With the aim of increasing the use of recycled plastic (rPET), in recent years the company has invested in new laboratory equipment and high-tech inspectors installed on the lines, and has also adjusted the blowing rooms, in addition to purchasing recycled material.
Can Collar: Thanks to the implementation of the CanCollar® system, more than 18 tons of plastic are saved in one year and the use of plastic in secondary packaging can be further reduced.