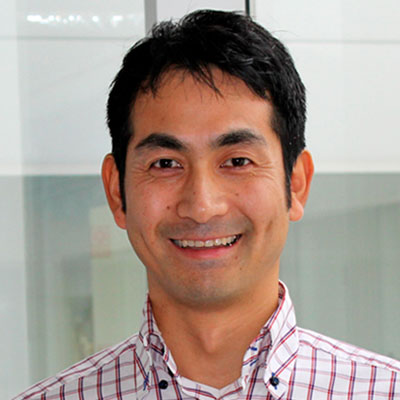 Tatsuya Iwasaki
Researcher
Pleasure and Convenience, Nutritional and Health Claims.
Dirección:
work Astondo Bidea, Edificio 609 Parque Tecnológico de Bizkaia Derio Bizkaia 48160 Spain
Descripción:
-Diploma in professional cooking specialization "HANASAKI TOKUHARU High school" 1994, Saitam JAPAN
-From 1994 to 2001 he worked in the Italian restaurant "SABATINI FIRENZE Tokyo" Japan.
-Worked in several Italian restaurant in Italy 2001-2011. In Italy in 2009 the "La Guia di Espresso 2009″ won the best pastry award. On the other hand, in 2011 the "Guia di Identita Golose 2011″ won the best pastry award.
-At present from 2012, work in food research unit R & D product for industry with restaurant Mugaritz in Azti tecnalia.