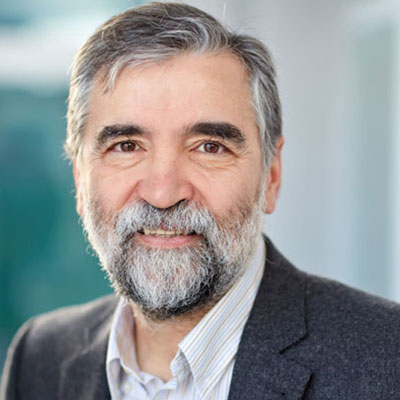 Lorenzo Motos
Researcher
Integrated Assessment of Living Resources, Ecosystem Approach to Management, Observation and Data, Sustainable Fishing Technologies.
Dirección:
work Herrera Kaia, Portualdea z/g Pasaia Gipuzkoa 20110 Spain
Descripción:
BSc in Biological Sciences from the University of Santiago de Compostela. PhD form the University of the Basque Country. He's working at AZTI since its inception in 1981. Director of Research and Innovation of the Marine Research Division of AZTI Foundation. He's in charge of research, technology and innovation strategic planning at AZTI and the relationships with public programming bodies at the regional, national and European level since 2000, including the alignment with the blue growth strategy in more recent times, with special incidence in the development of public-private business initiatives in the marine, blue growth domain. His academic background includes a PhD in living marine resources evaluation methods, and a long experience in scientific advice for fisheries management to managers at local, European and International level. Author of more tan 90 scientific papers.