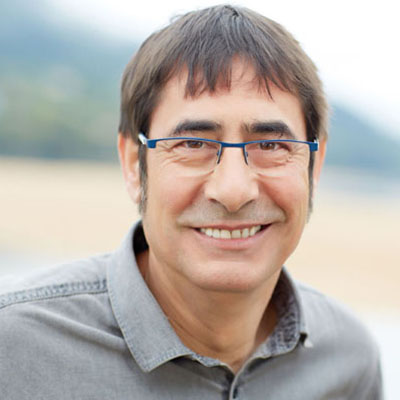 José María Ferarios
Researcher. Efficient Use of Resources. Marine Technologies
Sustainable fishing technologies, maritime transport, marine energy
Dirección:
Txatxarramendi ugartea z/g 48395 - Sukarrieta (Bizkaia) Spain
Descripción:
Expert in fishing gear technology, measurements of the engineering performance of the fishing gears at sea using underwater instrumentation. Fishing gear design, netting materials properties, modelling and performance.
Projects for the development or transfer of fishing technology for implementation in the fishing fleet of the Basque Country
Development of technical aspects related to the implementation of the Comprehensive Occupational Risk Prevention Plan (ORP) in the Basque fisheries sector.