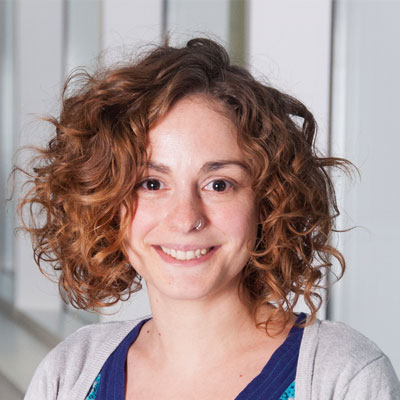 Ángela Melado
Researcher. Efficient and Sustainable Processes
Food Chain 4.0, Production Efficiency and Savings and Food control.
Dirección:
Astondo Bidea, Edificio 609 Parque Tecnológico de Bizkaia Derio Bizkaia 48160 Spain
Descripción:
Agronomist, she has a Ph.D in Rural Engineering from the Technical University of Madrid. She has more than 10 years of experience working on research focused on data analysis, by means of chemometrics and machine learning. She has worked in signal and image processing, for food quality monitoring. Her current research is focused on the development and validation of smart non-destructive solutions devoted to the food quality and processing monitoring by means of different techniques (vis/NIR spectroscopy, microwave sensors, etc) and the advising and guiding of the food industry towards their conversion into 4.0 industries.