Trichloroanisole (TCA) analysis and atmospheric captures in wineries
Trichloroanisole (TCA) analysis in cork, wine, auxiliary material and atmospheric captures in wineries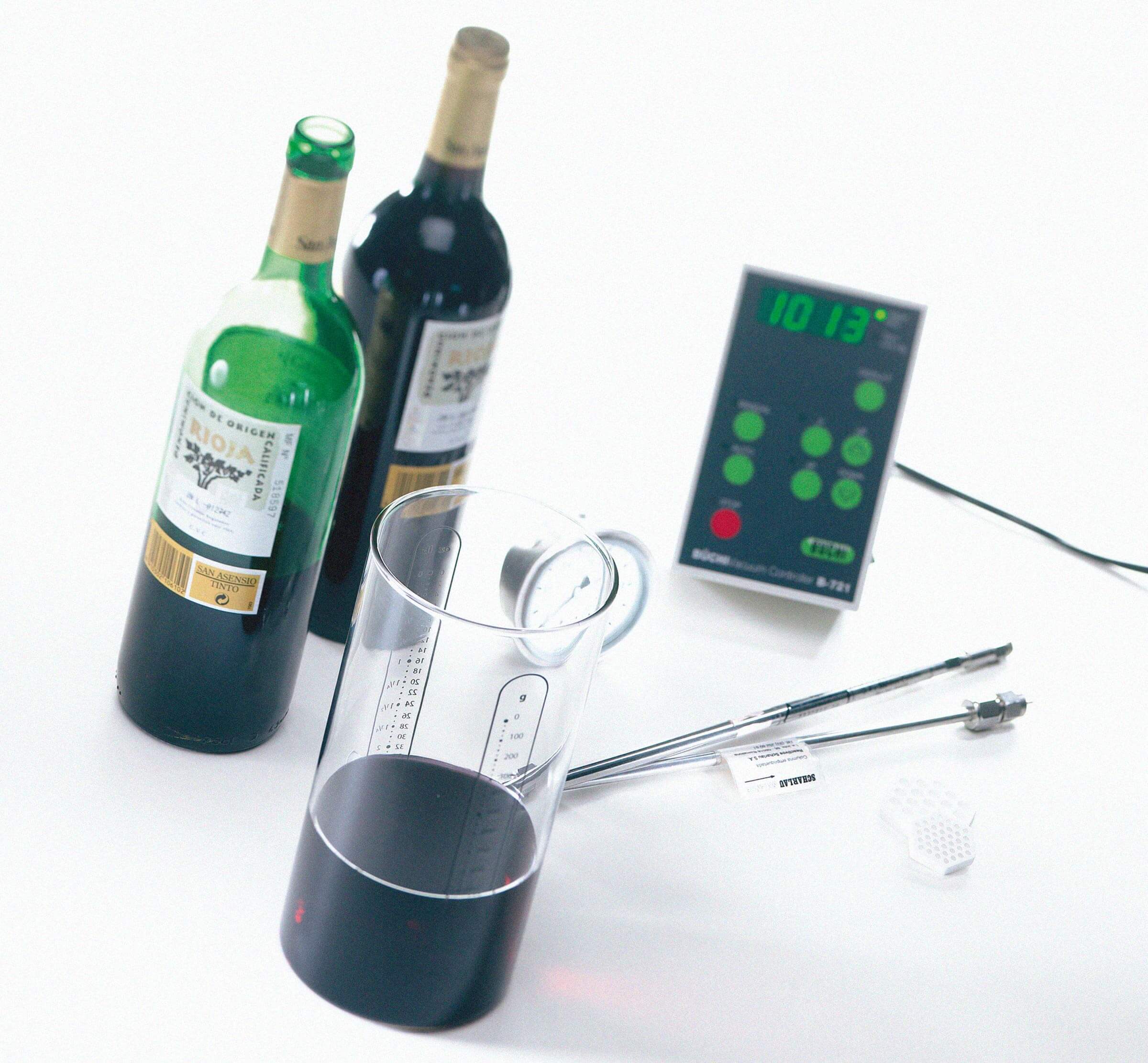 Wine contamination is one of the major problems for wineries worldwide.
Chloroanisole is a compound with a negative impact on wine quality in addition to providing aroma and flavour with 'mould' or 'wet cardboard' hints. Given its strictly volatile nature, even at very low concentrations, chloroanisole can mask floral and fruit flavours and aromas characteristic of certain wine varieties.
Mould or damp flavour or aroma in wine is determined by the presence of micro-organisms (especially filamentous fungi) in the atmosphere (air, water, wood, etc.) which when in contact with a series of highly toxic fungicides such as halophenol, lead to a defence reaction which produces haloanisoles.
All of the above result from the activity of o-methylase enzyme, often found in multiple micro-organisms and particularly moulds}. These micro-organisms are spread widely by nature forming part of the isolated flora usually found on cork tree bark, the raw material used to produce wine corks, and in winery atmosphere and surfaces.
Atmospheric contamination can attack different materials commonly used in wineries, both in direct and indirect contact with wine: building timber, oak wood, bentonite, diatomeaceous earth, plastic materials, corks, cardboard, bricks, etc. In other words, a strict control of wine, corks, auxiliary materials such as the atmosphere in sensitive winery areas must be implemented to prevent wines from being spoilt.
We offer you a Physical-Chemical laboratory to carry out different analysis of chlorophenols, chloroanisoles and brominated derivatives in different matrices.
All our analyses are reliable: carried out pursuant to officially approved or recognised methods and backed by our quality control system.
We work to interpret results: standard values, possible causes, etc.
Deadlines are agreed according to customer needs.
CORKS (and other solid winery components: wood, cardboard, concrete, etc.)
Total Halophenol and Haloanisole Analysis through.
GC-ECD and GC-MS, through removal with organic solvents.
Wine and auxiliary materials
TCA extraction through SPME.
GC-MS.
Atmosphere
Capture with medium flow 2000-3000 ml/minute pumps.
Special C:18 organic support.
ASE and further GC-MS.